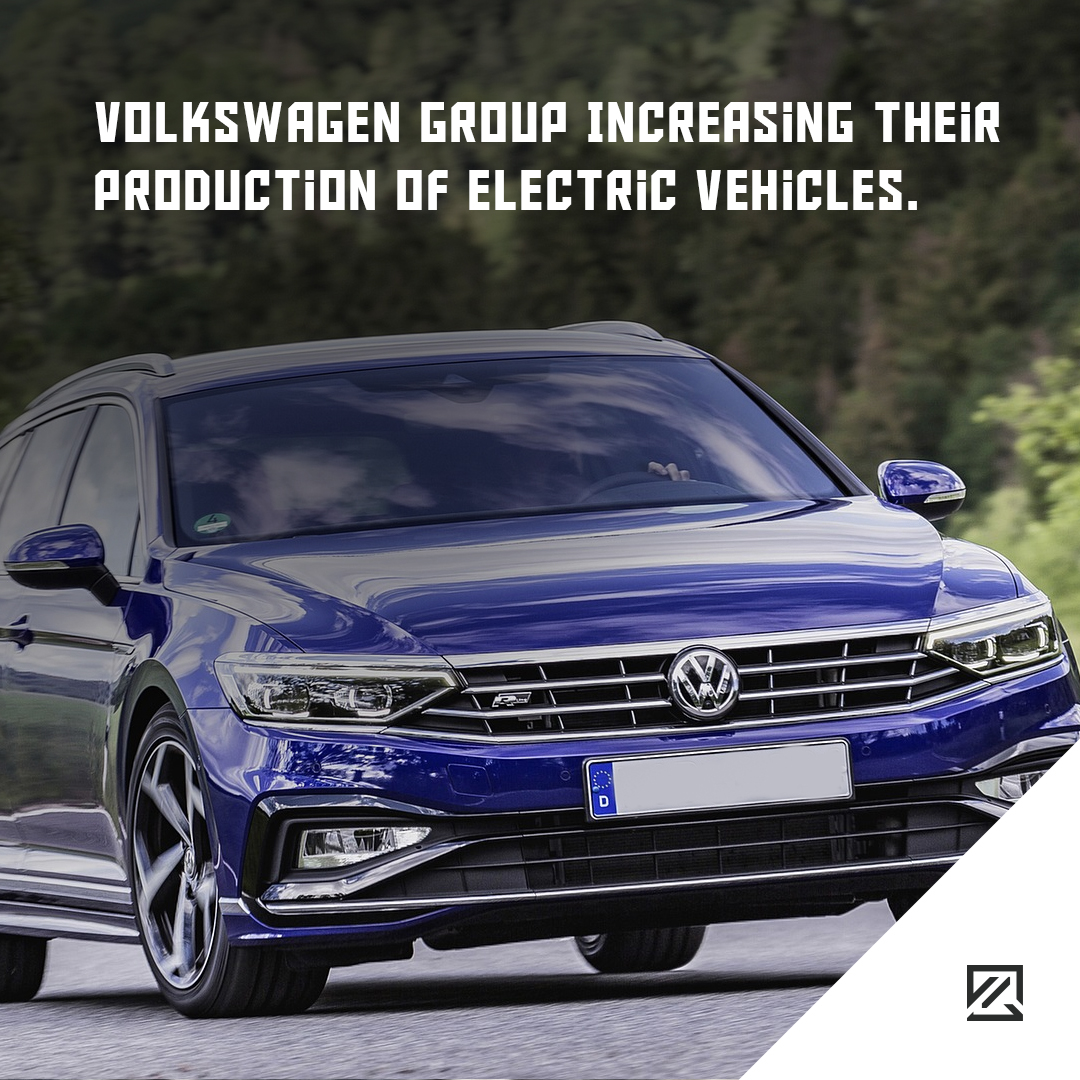 Volkswagen Group Increasing Their Production Of Electric Vehicles
With the aim of getting the company carbon neutral by 2050, The Volkswagen group have increased the number of electric cars they will be producing by 2030. The original plan was to create 50 different, fully electric models. The new target is 70 different models with a projection of 22 million sales. This would represent 40% of the fleet.
The first of these 70 models are set to be the Audi E-Tron and the Porsche Taycan. The VW Group report that there is a large amount of interest in these models already. Following these flagship offerings will be a selection of family-based models, three of which will be VW branded. The expected range on these cars will be 340 miles.
Herbert Diess, boss of the VW Group, has said that the group's targets are in line with the Paris Agreement on Climate Change. He has said that the group is making fundamental changes that will allow it to adapt to the market more quickly. Part of these adaptations involves growing the software side of the company.
The cost of this electrification programme is thought to be in the range of 30 billion euros. Diess has identified that in order to meet this cost the company will have to improve both its efficiency and performance.
Increasing partnerships
As part of these changes, the VW group have been looking into making new partnerships. These include working with Ford on new vans and pick-ups, and with Microsoft for the creation of a VW automotive cloud.
New divisions are being made within the group to meet the challenges and opportunities presented by electrification. Battery technology is a focus, with the group looking both at securing partnerships as well as manufacturing opportunities. There are also steps being taken to consider recycling options for batteries, and also the production of the electric drive units for other manufacturers.
This change in tack for the group comes after a challenging financial year. Diess has acknowledged that the shift in WLTP fuel testing regime in Europe caused significant setbacks for the group. Including reduced sales and loss of market share. The changes led to the group reducing the number of models on sale in Europe by more than a quarter.
Despite these challenges, the group's profits were up. This may be down to the reduced costs involved in offering fewer models. This may have been the steps towards efficiency that have driven the decision to double down on electric vehicles.