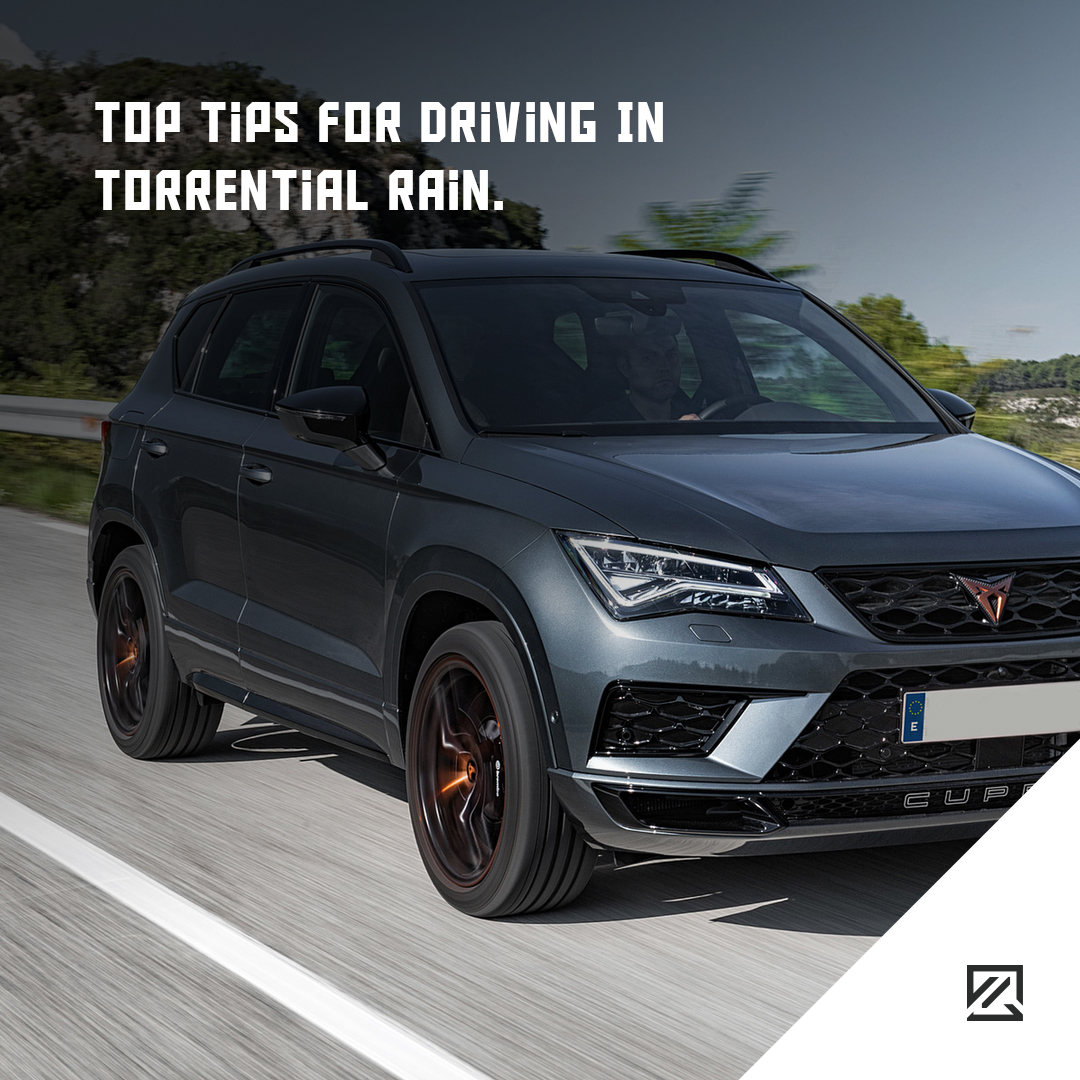 Top Tips For Driving In Torrential Rain
With the recent downpours that have made us wonder when summer is going to arrive, it is playing havoc with the roads too. Floods and downpours have affected the whole transport network with train cancellations and parts of major motorways closed. Vehicle breakdown companies have been reporting a huge number breakdowns during this period of wet weather.
So, with that in mind, what can you do to reduce the risk of a breakdown during torrential rain?
Do you have to go?
If you don't have to drive, why put yourself the slow traffic and difficult visibility? Instead, stay at home in the warm and dry.
Get ahead of the game
It is wise to set off earlier than usual for your journey so that you can compensate for slow-moving traffic in poor weather and potential road closures. Rain often leads to road congestion, so it may be wise to choose a quieter route. Remember to avoid some of the smaller country lanes that may be prone to flooding.
Perform a vehicle check
Before setting off for a journey when heavy rain is expected, make sure your vehicle can cope with water on the road and in the air. Two main things to check are the windscreen wipers, ensuring they are fully functioning and the tread on the tyres is sufficient too.
When you're on the road, remember that slow-moving traffic and jams can really use up the fuel, especially if you need heat and have your lights and wipers on all the time. Be mindful of checking the fuel level and filling up in good time to avoid being stuck and having to call for a breakdown service.
Increase the stopping distance
Heavy rain increases the risk of aquaplaning, while slow-moving traffic ahead may mean you need to brake sharply. It is crucial to increase the distance between you and the driver in front to accommodate for a longer stopping distance for wet roads. It is also important to avoid puddles where possible. Don't deliberately splash pedestrians or you may be hit with a steep fine!
Remember, if you do aquaplane, simply ease off the accelerator so that speed is reduced, and you can regain full control.
Be careful if you do breakdown
If you do break down in the rain, keep the bonnet down while you wait for recovery. If you leave the bonnet open in the rain, it could cause significant damage to the electrical system. If the engine cuts out after driving through deep water, do not try and restart the engine as this can cause significant, expensive engine damage.