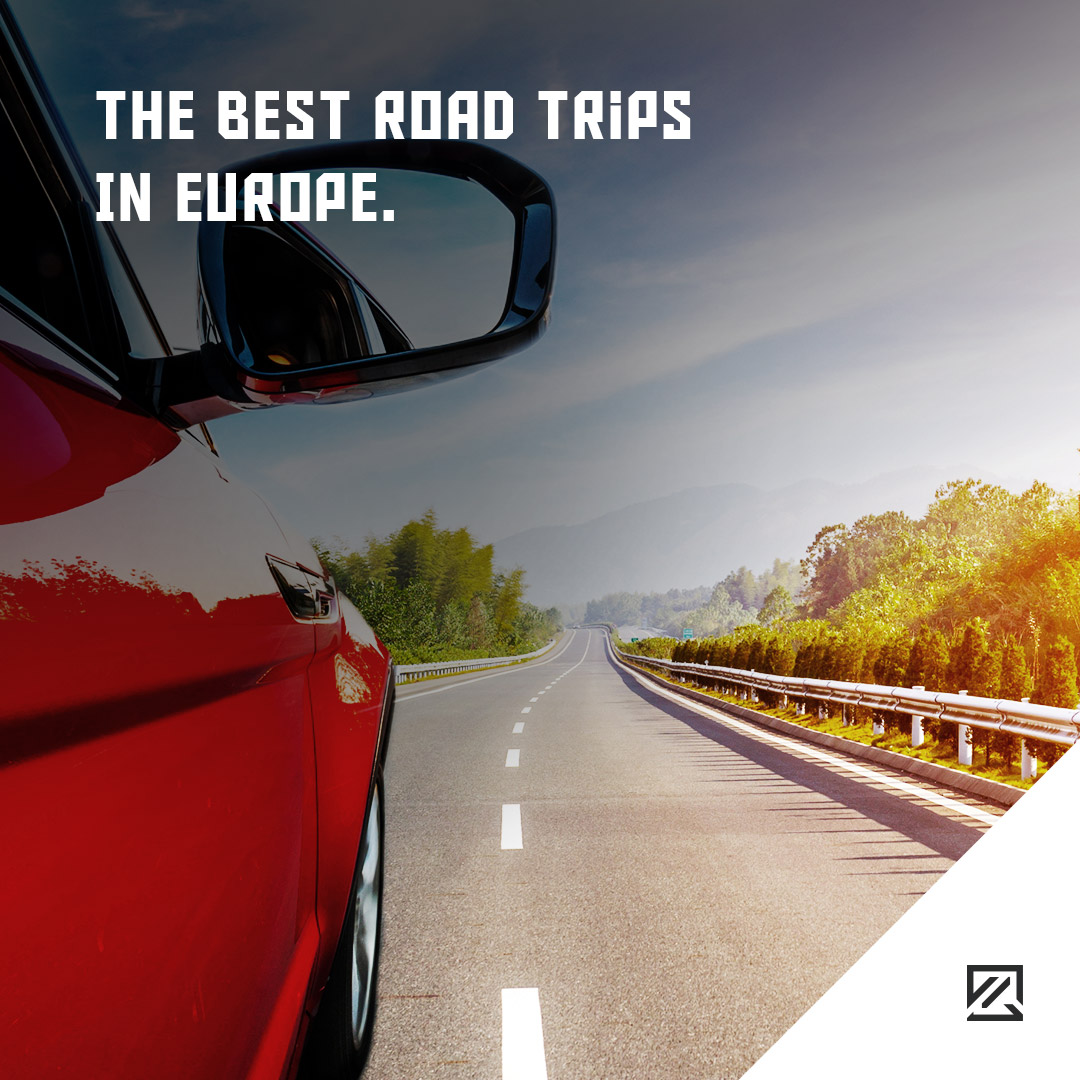 The Best Road Trips In Europe
A road trip is an excellent way to explore the world and see the capabilities of your vehicle. If you want to discover new sights and be in the driving seat, then a road trip can be the perfect holiday, keeping you fully in control. In a previous blog post, we discussed the best road trips in the UK. However, if you want to head further afield, then here are some of our favourite European road trips.
1. The Basque
For beaches, surf and rugged mountainous wilderness, this is the ideal road trip for sun seekers and surf catchers. This road trip begins in Bilbao, you then drive along the Atlantic coast to San Sebastian to enjoy some of your favourite watersports. After the adventure, travel through the beautiful scenery of the Pyrenees to the famous city of Pamplona.
This is the ideal road trip for fabulous photographs, finding a new watersport to embrace and enjoy delicious food along the way.
2. Castles and Ruins
For a quieter road trip, head to the east. Start in Bucharest, enjoying the architecture and history and then make your way through the Carpathian Mountains. Make sure to leave enough time to explore the gothic Bran Castle and the delights of Transylvania. Continue taking the winding routes north stopping at the delightful villages and the many castles that line the route. Make your way to Budapest where you can be sure to pack in many activities, from visiting the ruin pubs to enjoying a dip in the spas.
The road trip is ideal for culture and relaxation. It is perfect to take a trip back in time and imagine life inside the many castles along the route.
3. Braga to the Algarve
For a perfect blend of history, the hustle and bustle of the city and a relaxing beach, then Portugal is for you. Furthermore, Portugal is generally relatively affordable too. From enjoying the sites of Braga, the ancient and historical town, make sure to pass through to Porto where you can enjoy vibrant city life and indulge in fantastic food. From Porto, wind your way along the coast, stopping off at the white sandy beaches until you get to Lisbon, the capital city. From Lisbon keep heading south to enjoy the sunshine, making your way to the relaxing and sunshine-filled Algarve.
Before embarking on your road trip, it is essential to make sure your car is ready for the adventure. It may be worth brushing up on our driving tips to help keep you safe and make sure you are prepared for any driving condition.