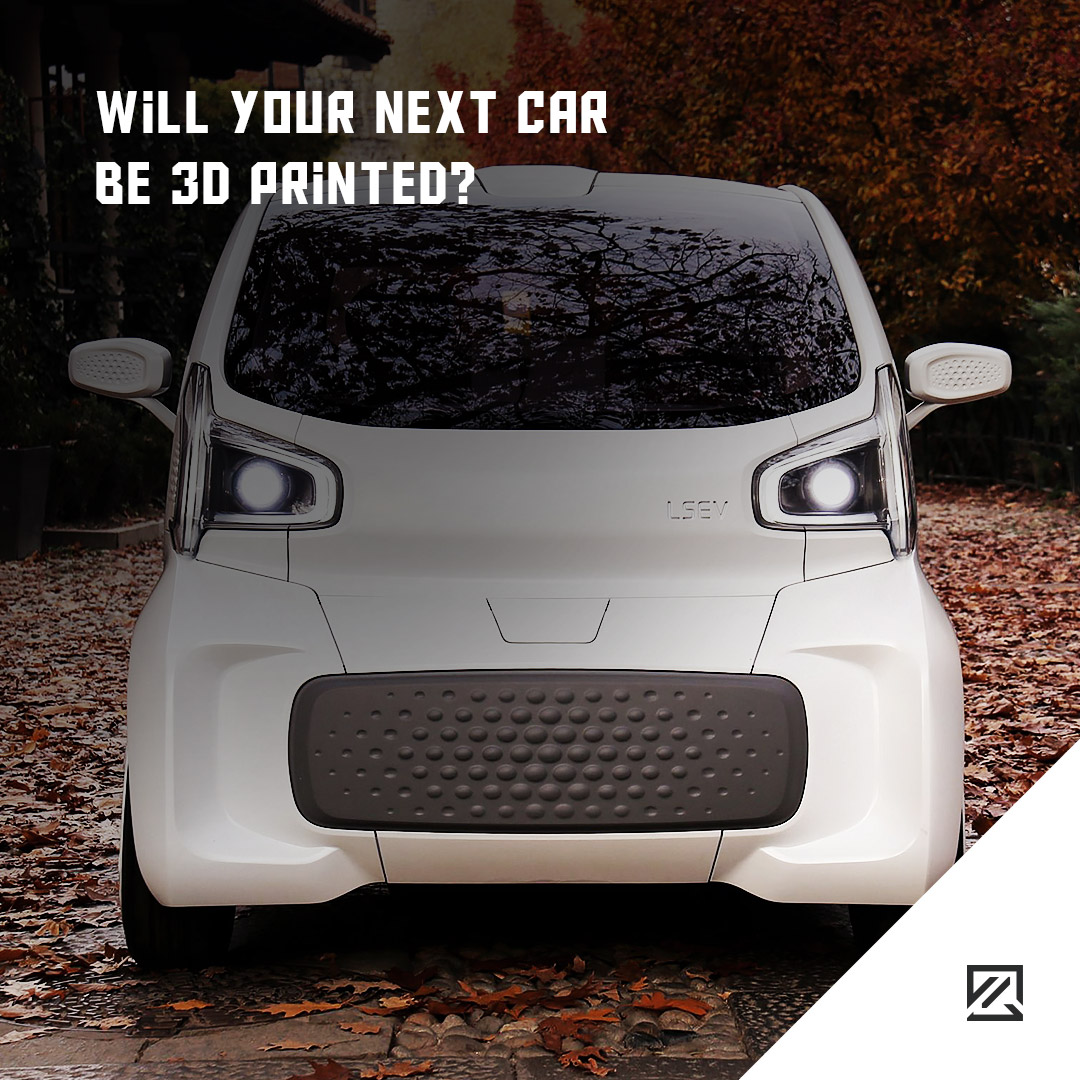 Will Your Next Car Be 3D Printed?
When considering your next car, you may like the idea of choosing an electric vehicle. However, you may think a reliable electric car is far-fetched for your next car. After all, electric vehicles currently do not have a particularly great performance rating, need frequent recharging, and for many people, electric vehicles are out of budget, with a very high cost.
However, as a surprising and refreshing news story for car enthusiasts, 3D printed, electric cars may soon be hitting the market. Furthermore, a brand-new 3D printed electric car could be yours for less than £6,00.
3D printed cars
Chinese carmaker, XEV, has teamed up with a 3D printing start-up, Polymaker. Together they have started to develop a new 3D printed electric vehicle, currently called the LSEV. The LSEV uses a variety of 3D printed components. However, the seats, glasses and chassis currently cannot be completed with 3D printing. All in all, it is estimated that one LSEV car will take just three days to make.
Other manufacturers are starting the incorporate 3D printing into their production lines. However, XEV is undoubtedly the company that is ahead of the game with printing technology. In fact, they may be the first company to create a successful mass vehicle production line with 3D printing.
XEV LSEV specification
The LSEV is 1.5 metres in height and 2.5 metres in length and 1.3 metres wide. This makes it a relatively small vehicle but certainly a competitive size in the global auto market. The drawback at the moment is that the car currently has a top speed of 70 km per hour with a range of 150 km. However, XEV is focusing on improving the speed and range.
It is clear that XEV is committed to creating an efficient game-changing car. Already, XEV has reduced the number of elements involved in the LSEV from 2000 to just 57 pieces which have cut the weight of the vehicle by half. Currently, the car weighs in at 450kg.
What is most impressive about XEV is the fact that they have whittled down the time of taking a car from concept, design and manufacturing from an industry standard of five years to just under 12-months. This is thanks to their high levels of technology and visualisation strategies.
With a few modifications, it may not be long before the LSEV hits the market and this will be a significant game-changer for the market and may start the race for mass production 3d printed electric vehicles.