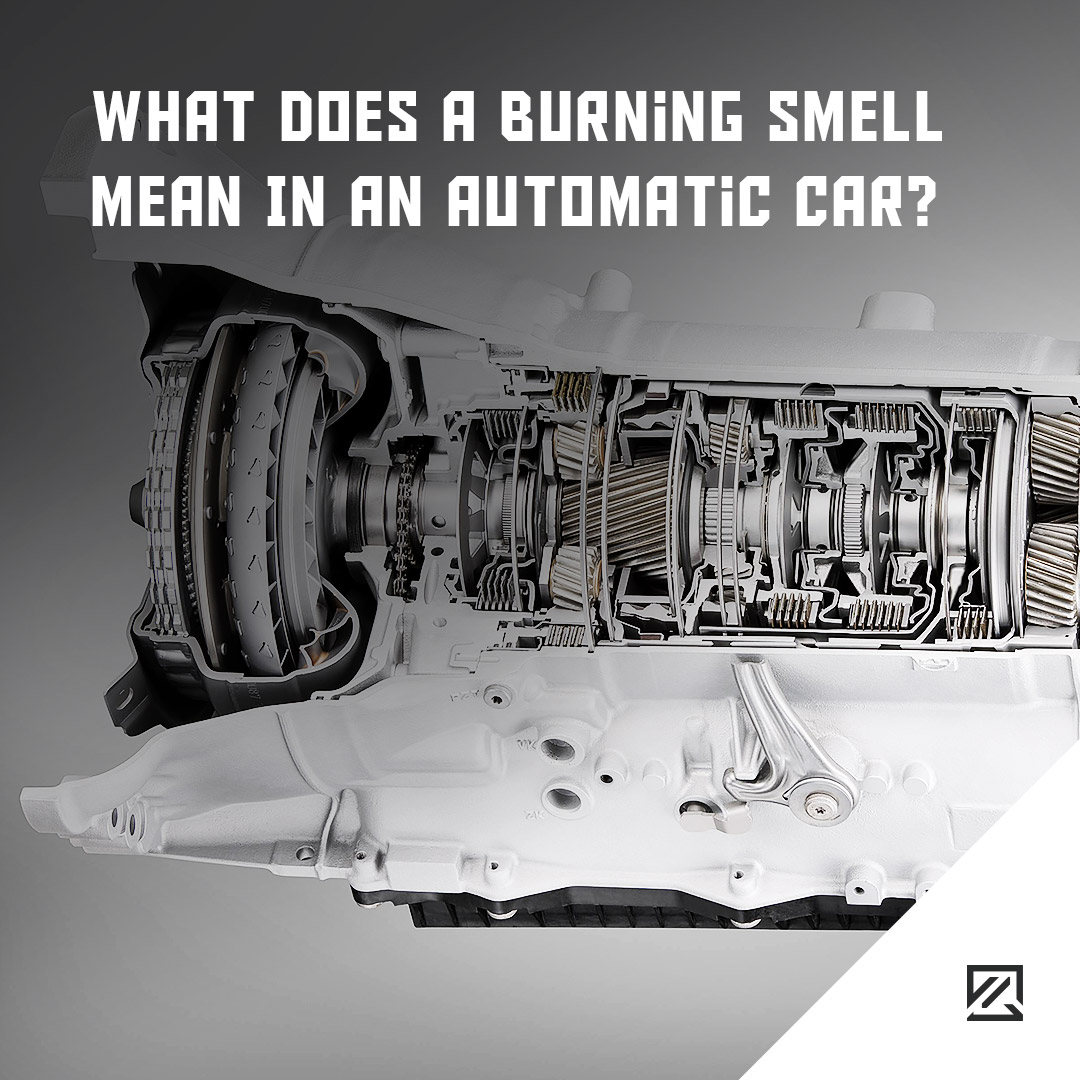 What Does A Burning Smell Mean In An Automatic Car?
If you notice a burning smell coming from your car, then your car is telling you that it needs urgent attention. In an automatic vehicle, a burning smell of transmission fluid suggests there is a problem that is causing your transmission fluid to overheat.
What is an overheated transmission?
A transmission has many moving parts. The moving parts generate a great deal of heat. Transmission fluid is added to the transmission to lubricate these moving parts for proper functionality. Transmission fluid also provides a cooling aspect to stop the unit from burning up. Some automatic cars will even have an oil cooler as well to direct heat away from the transmission.
What causes an overheated transmission?
If a burning smell is present or the scent of transmission fluid wafting through the car when you are driving, then it suggests your transmission is overheating. Overheating is usually caused by a transmission leak or an insufficient fuel level. It may be due to using the wrong type or brand of transmission fuel that is not designed for your car.
What happens when a transmission overheats?
If your vehicle has a low level of transmission fuel or is currently using an inadequate fuel, then the transmission may run too hot. As the transmission fluid is unable to cool and lubricate thoroughly, then the transmission will suffer from increased friction. Running without an adequate supply of transmission fluid will enable a corrosive action. Sludge and debris will build up within the parts and could cause the transmission to break down completely.
If you do not spot the problem or do not repair it urgently, then you are likely to face an expensive transmission replacement. At best, you can see the experts at Milta Technology who may be able to repair your transmission by just removing the damaged parts.
How to prevent an overheated transmission
One of the best ways to protect your transmission from overheating is to ensure a regular transmission fluid maintenance. Using your mileage or service dates, make sure that the transmission fluid is changed in accordance with the owner handbook of the vehicle.
Good fluid will smell fresh and look clean, usually transparent or could be cherry red. If the liquid has a brown tint, then this is a sign it is starting to burn and may be time to book in a service. If the fuel is dark brown or black, this indicates a transmission failure, and you should book your vehicle in for a diagnostic check-up right away.