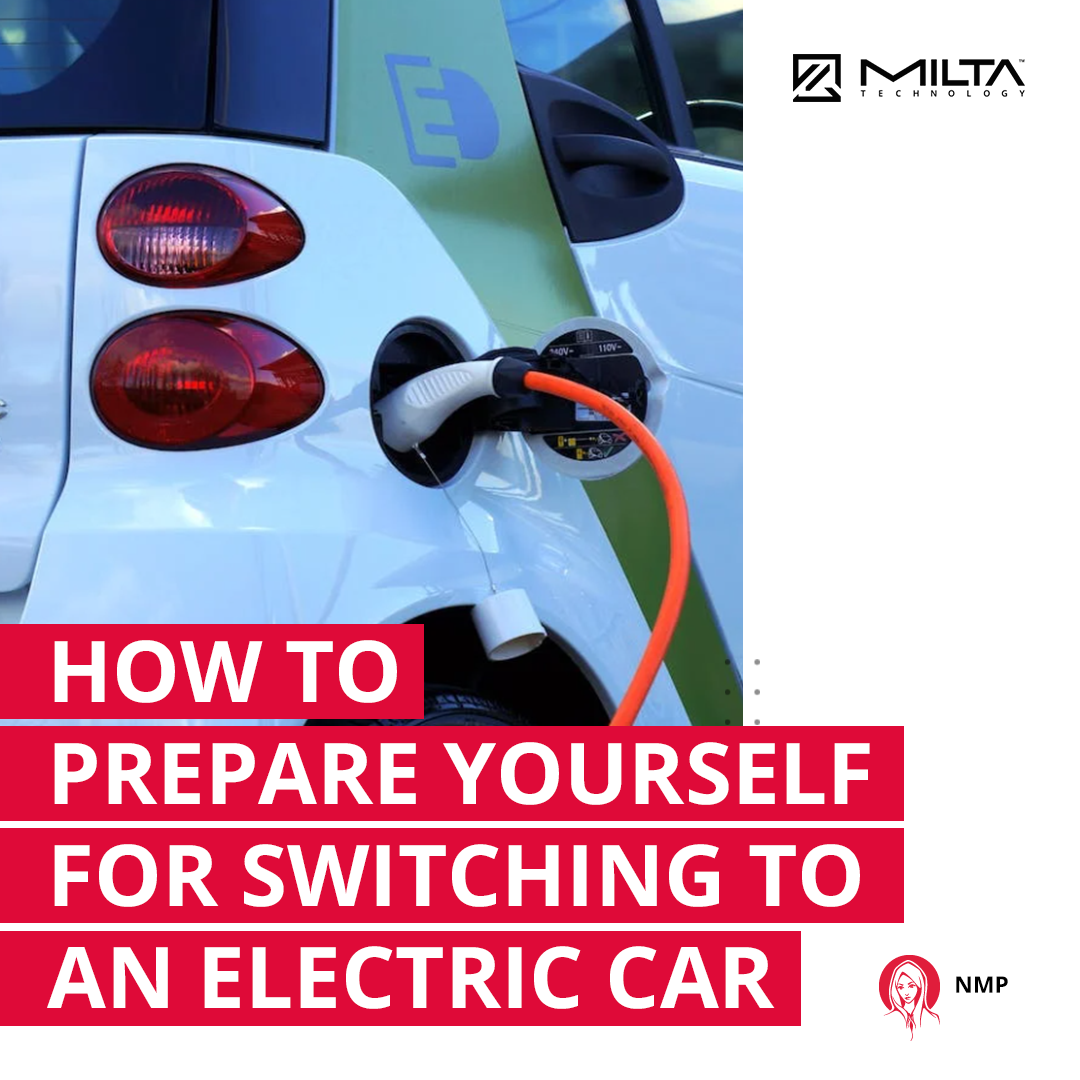 How to Prepare Yourself for Switching to an Electric Car
There's growing pressure nowadays for people to make the big switch from their familiar petrol or diesel car to an electric one. We likely all know that the government has set the ambitious target for a moratorium on new petrol and diesel car sales in 2030, followed by hybrid cars in 2035. After these two milestones have passed, there will be no more new combustion-engine cars made and sold in the UK.

Of course, for many years to come there will be options for people to buy used cars, but with manufacturers fast shifting their focus to electric cars, and with infrastructure for charging and maintaining these cars now growing, it seems we will all sooner or later be on the electric bandwagon.

As more and more of us accept this reality, other questions start to arise. Most importantly, how is it that we can best prepare ourselves to make that all-important switch to an electric car? We'll try to answer this question in today's blog.
/


Step 1: Do Your Research on Electric Models


The first and most important thing you can do to prepare yourself is to take adequate time to properly research the growing number of electric models out there. You might have been led to believe that all there is are out-of-reach luxury Tesla models in the long-range category, and cheaper models with a range so short it could barely cover your daily driving needs.

The fact is that just about every major brand now has at least one electric model on the market, and that number is growing rapidly. Some offer a growing and varied series of models, such as the Volkswagen ID electric car series, which includes the compact ID.3, the larger ID.4, and now even the ID.Buzz electric van model. Each model offers different features, as well as different ranges, and more. Read up on as many models as you can to make sure you find something that will work for you.
/


Step 2: Plan Your Budget Carefully


Here's the relatively bad news — electric cars are expensive, and they will likely remain quite expensive for at least the next several years. If you've checked out current EV prices, you'll quickly see that they far outstrip that of any petrol or diesel model.

The main obstacle behind price is the battery technology. However, ongoing research is producing batteries that are more efficient, and easier to make, while also being less dependent on hard-to-acquire materials from unstable or unreliable regions of the world. On top of all that, however, the UK government has also essentially axed any and all incentives and rebates for individuals buying electric cars, meaning we now shoulder the entire financial burden ourselves.

So, when planning your switch to an electric car, budgeting is now critical. If you are going to finance a new car, then ensure that you can meet the monthly payments. One bit of good news is that you will save money on fuel and maintenance costs overall, so that does help to offset some of the difference. Alternatively, look into used models if you need to make further savings.
/


Step 3: Test Drive


For the majority of people, driving an electric car is an entirely new experience. While they look just like the vehicles that we are used to, their driving dynamics are actually very different indeed. For example, electric cars deliver torque from the motor to the wheels instantly, which is one of the reasons why even some "regular" electric cars have 0-60mph acceleration times that rival Italian supercars.

Besides the differences in acceleration, the car also features a lot more digital technology, and is a lot more centred around its on-board computer than a regular car is. You'll need to accumulate some experience driving an electric car before you purchase one. Given that test driving is good practice when buying any car, however, this step shouldn't be so alien or so difficult for people to accept.
/


Step 4: Read Electric Car Blogs


Another great idea for preparing your switch is to read up on popular electric car blogs. Blogs like insideevs.com, or electric-car-insider.com, are good places to visit to read up on the latest news and issues related to electric cars, manufacturers and more. One of the most valuable things that you can garner from these blogs and others is the answers to common questions people have about EVs, as well as solutions to some common problems and bugs that still exist within EV systems.

As it happens, the EV owner community exists in a state of pretty decent solidarity with each other. They love to share their experiences and knowledge, and you can take advantage of that in advance of purchasing your vehicle. Learn from their experiences and it will help guide you to the best-possible EV choice when the time comes.
/


Step 5: Invest in a Home Charging Solution if Possible


Next, when you're ready to pull the trigger on an EV purchase, it's important to then prepare your home for the arrival of your new vehicle. When it comes to your EV, that means installation of a proper level-2 charging solution. This is typically a wall-mounted charging box that is hard-wired into the local electrical grid, or perhaps connected via another outlet. Either way, you'll need a professional to come and install it.

Why bother with the expense of a home charger? Why can't I just charge at public charging points? Well, the fact is that you absolutely can and will need to charge at public chargers at some point or another, but if you can install a home-based solution, then you should. It takes all the stress (and reduces the overall expense) of charging your EV.

For example, when you have your own charger at home, you can return home from work, plug in your car, and have it start charging at whatever time off-peak electricity tariffs activate in your area. This ensures you always charge at the cheapest rate.
/


Step 6: Reimagine Your Routine


Finally, let's say that you've done all of the above and you're now just waiting for your new electric car to arrive at the dealership. You've prepared as well as you can, but there's just one more thing you might do, and that's to somewhat rethink your overall daily routine. An electric car is an entirely new idea for most people, so you'll have to remember to both add and remove certain things from your typical daily routine and agenda.

For instance, you won't be stopping at the petrol station to fill up anymore, and if you're charging in public, it will take time, so you'll have to factor charging time into your plan. Furthermore, charging at home means you have to think about electricity prices more keenly to ensure you don't overpay. At the same time, simple actions like remembering to set the car's charging times, remembering to plug in or unplug the car, and remembering that certain maintenance like oil changes are no longer needed.


To conclude, getting an EV is a big adjustment to one's life, so it takes careful thought and planning. Hopefully today's blog has contributed to helping you properly prepare.