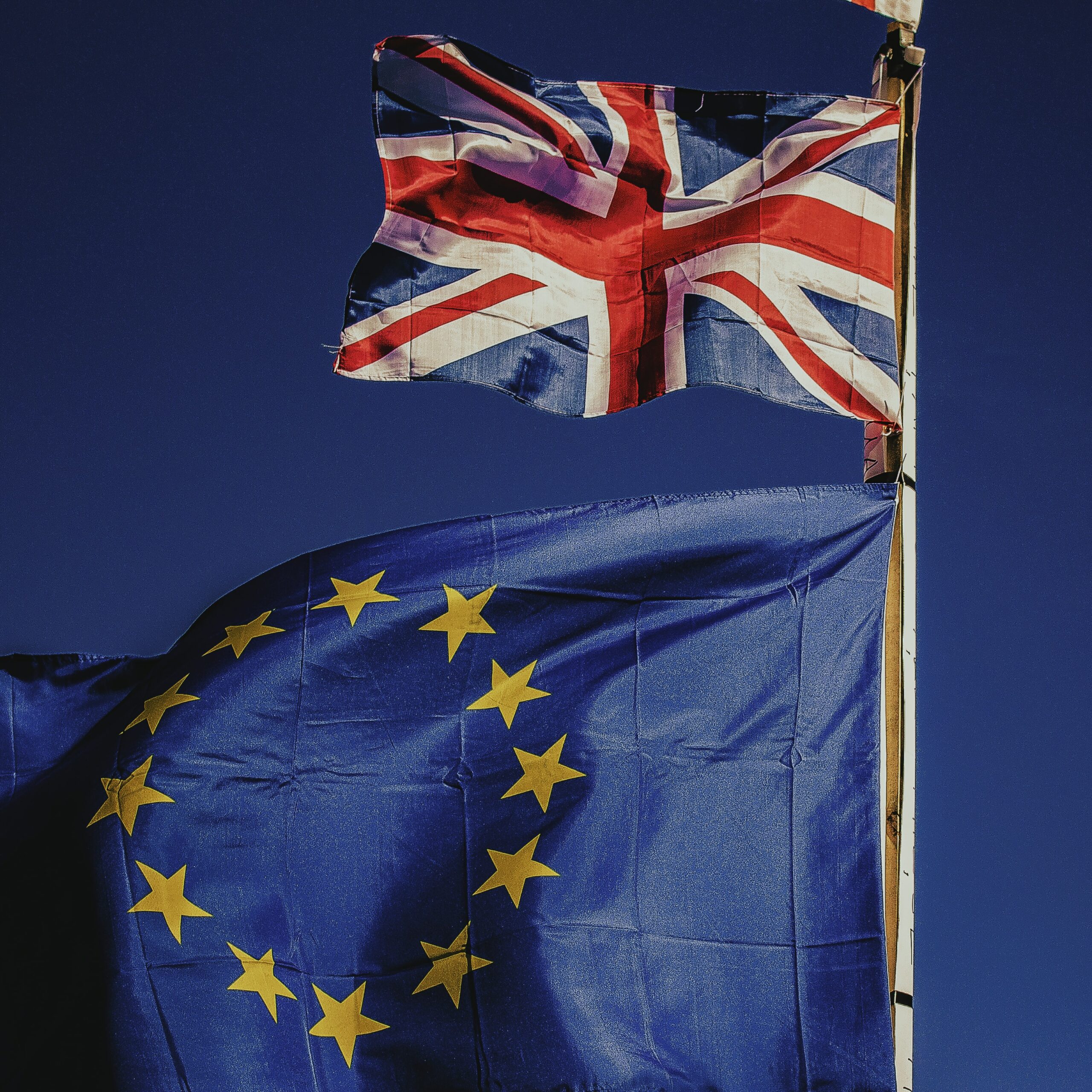 Driving in Europe Post-Brexit
And so, the day finally came and went. After 4 and a half years of voting, cajoling, debating, and even governments collapsing all around, Brexit finally happened at 11:00pm GMT on the 31st of December, 2020. Regardless of the government's claims that the country and the economy are ready for the transition, and with a trade deal in place, there are still many question marks hanging overhead. One such question marks surrounds driving on the European mainland in the post-Brexit world.
/


Driving After Brexit – What Will Change?

The first important thing to know is that there won't be anything like as dramatic a change as some people have imagined up to now. For instance, for the vast majority of UK drivers who hold photocard driving licences, there will be no need to obtain an International Driving Permit (IDP) for driving in the EU, Switzerland, Iceland or Liechtenstein. There are some exceptions, which we will cover in more detail below.

The overall message is that not much changes for the majority of drivers, but there are important things to note for others. Hopefully today's article will guide you through those key details.

Your Driving Licence and International Driving Permits
You will need to have your UK driving licence with you when you travel by car to the European Union. As we mentioned above, an IDP is not necessary for any EU countries, as well as Switzerland, Iceland or Liechtenstein, as long as you have the photocard driving licence.

If you have a paper licence, or a licence issued in Gibraltar, Guernsey, Jersey or the Isle of Man, then you may need an IDP in some countries or territories. The best thing to do is check in advance, which you can do here at the Gov.uk website.

For British citizens living and driving in the EU, you will have to exchange your UK licence for a local one. If you haven't done that already, you'll have to hurry because deadlines are looming. Find out more about deadlines and procedures for individual EU countries and other territories in Europe here.

Insurance
Another worry for people is their insurance cover. Your licence might be in order but that doesn't guarantee anything about proper cover when driving in post-Brexit Europe. Here are some important things to remember about your insurance:

1. Your UK insurance already provides third-party cover
All UK vehicle insurance offers third-party cover in the EU, Andorra, Iceland, Liechtenstein, Norway, Serbia and Switzerland.

2. You need an insurance 'green card' to prove your policy
If you don't have your insurance green card already, then you can get in touch with your insurer and have one sent to you. There's even an option from some to download it from the Internet and print it yourself, which is great when you're arranging it in a hurry.

3. You need additional green cards for extra vehicles
If you're running a fleet, or towing a trailer or caravan, you'll need a separate green card for those. The basic rule is that you need one green card per insurance policy that you are carrying.

4. You will very likely need to show your green card
This isn't just a document to tuck away because you won't need it. When you reach the border of each country, you will likely have to show it. If the police stop you to check your documents, that will be one of them, too. Finally, you'll need it in the event of an accident.

Vehicle Documents & Trailers
When you're driving in the EU for a short-term period — defined as fewer than 12 months — then we recommend that you take one of the following two registration documents with you:
· Log Book (V5C)
· VE103 document – it proves your hired vehicle is permitted for international driving

The rules for both commercial and non-commercial trailers vary from country to country within the EU and also for non-EU countries. Visit the Gov.uk trailer registration page to learn which countries and territories require you to register your trailer for travel.

As a rule of thumb, the registration rules apply to commercial trailers more than 750kg in gross weight, and non-commercial trailers over 3,500kg in gross weight.

Number Plates and GB Stickers
Have a look at the number plates on your car. Does it already have the GB identifier on there with the Union flag? If so, you won't need the GB sticker on your plates. You also won't need one for driving in the Republic of Ireland.

You will, however, need a GB sticker clearly displayed on your number plate if you meet any of the following criteria:
· Your plate has a Euro symbol on it
· Your number plate has the English, Scottish or Welsh national flag
· Your number plate has no flag or other identifier
· You are driving in Spain, Cyprus or Malta

Dealing with Road Accidents
None of us want to imagine that we'll be involved in a road accident while traveling, but accidents do happen. Above we touched on the importance of having your insurance green card on hand for when any incident occurs. You should also remember the following considerations:

1. The first thing to do in any accident situation is to contact your insurance provider

2. Legal proceedings have to happen in the country where the accident happened, meaning that your case may have to be conducted in the host country's language

3. If any of your paperwork is out of order, especially insurance paperwork, any claim you make will likely be dismissed

Pets
One more key consideration is our furry friends who like to travel in the car with us. As of January 1, 2021, any pet passport that you previously held for Europe is now invalid. Great Britain (England, Wales and Scotland), the Channel Islands and the Isle of Man are now designated as "Part 2 listed third country" in the EU Pet Travel Scheme.

New rules say that you need the following things for your dog, cat or ferret before travelling to the EU or Northern Ireland.
1.An Animal Health Certificate (AHC) – You can get it from your local vet
· Your dog, cat or ferret must be microchipped
· They must also be vaccinated against rabies, which means by definition it is also at least 12 weeks old
2. Travel can only occur after 21 days after vaccination has happened
3· The AHC should be arranged no more than 10 days before travel into Europe
/


Conclusion: More Paperwork, but Not Much Difficulty

The truth is that while there is a bit more paperwork than before, there are no significant obstacles to driving in Europe now that Brexit has happened. Many have taken document-free travel for granted, but with some minor changes to our planning, and the right information at hand, we can continue our road travel in Europe hassle-free.