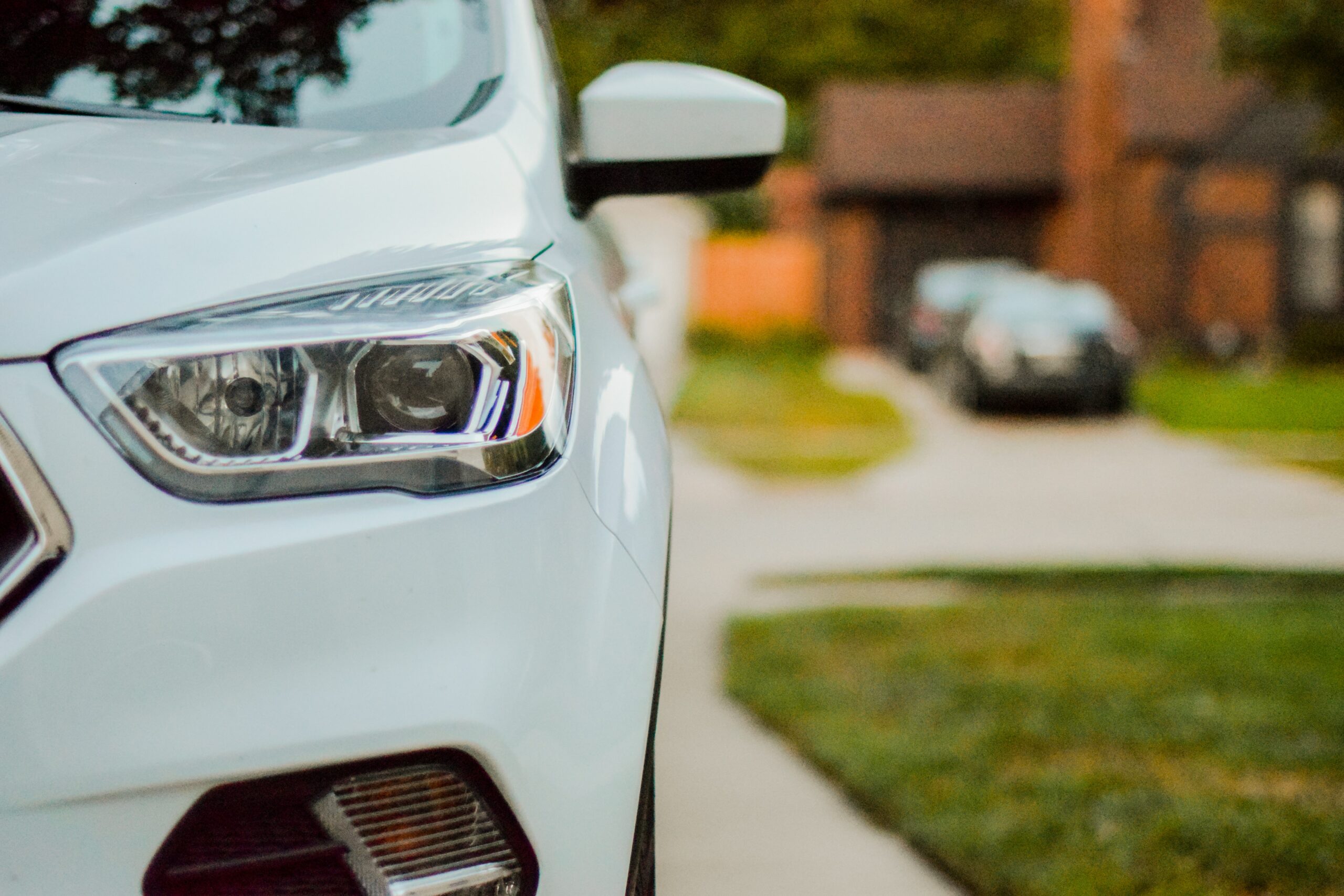 How to Charge Your Electric Car at Home
Owning an electric car has some big impacts on your everyday life. Where you once depended entirely upon petrol stations to keep your car fuelled, you now have a choice between the growing network of public chargers, as well as the convenience of home charging. With a simple indoor and/or outdoor setup you can keep your car charged any time it's just sitting there on the drive.
/


How Does EV Home Charging Work?

Put simply, to charge your car at home means plugging it in, not unlike your smartphone or tablet computer. You then wait for the charging process to complete to a sufficient level, detach the charger and get on your way. But is it really that simple? Well, it depends on what level of charging solution you are using.

Broadly speaking, home EV chargers can be divided into two categories, level 1 and level 2. The main difference between these two charging methods is in power output and, as a result, charging speed.

What is the Difference Between Level 1 and Level 2 Charging?
Level 1 charging works on a 120v, 20-amp circuit with a 1.4kW output. It often works by plugging into a standard household outlet, possibly a dryer outlet in the garage, and through a kind of speedy trickle provides power to your EV.

Level 2 charging works on 208-240-volt systems with a 40amp circuit, outputting 6.2 to 7.6kW depending on the exact unit you have. Whereas the level 1 charge might take an entire day to fully charge an EV battery (or longer if you have a larger long-range battery), a level 2 charger can typically get there in much quicker time, perhaps 4-5 hours or a few more for longer ranges.

In summary, level 1 chargers can deliver about 4 miles of range per hour, whereas level 2 units can add about 25 miles of range per hour. A level 1 kit usually comes as a standard charger with your EV when you buy it. Level 2 solutions have to be bought separately, and in many cases installed by a qualified electrician. We'll deal more with that in the next section. One final difference is that Level 2 solutions can support multiple cars charging from a single unit.
If you do a lot of driving and need to maintain a solid level of charge, then a level 2 home charger is right for you. If you rarely drive your EV, then your standard level 1 charger will be more than sufficient to keep it charged when you're not using it.
/


Level 2 Charger Installation

While it's technically possible to install your own level 2 wall box or another setup, it's always better to get a professional electrician to do it. There are many things that can go wrong, including some dangerous things. You can use services such as Pod Point, Webasto and others.

Setting up a home level 2 charging station will cost anywhere from a few hundred pounds up to 1 thousand or so. The good news is that the government can help you get ₤350 knocked off that price.

OLEV Homecharge Scheme
The Office for Low Emission Vehicles (connected to the Department of Transport) offers a special grant to eligible parties that reduces the cost of a home charging solution by ₤350. If you're working with a provider like Pod Point, they can actually sort that claim on your behalf and include it in your final rate.

Eligibility in the scheme depends on three main criteria:
A. You have dedicated off-street parking
B. It is the first time you are claiming this grant for your EV
C. You are not exceeding the limit of two OLEV charging points per household

Can I Charge Without Off-Street Parking?
If you're fortunate to have a drive or garage, then home charging is easy and convenient, but what about if you either park on the street in front of your house, or in an underground car park or elsewhere. Are there any solutions? Below are some ideas:
1. Get Charge Points at Work
One great swathe of the population spend all day in an office or other work place with their car sat idly in the company car park. If this fits your situation, and there are others like you at the company, you could lobby to get charge points installed at work .They help reduce the company's carbon footprint, and offer a neat solution to commuters by inverting their schedule, charging during the day instead of overnight.

2. Lamp Post Chargers and Pop-up Chargers
Some councils across the UK are trying more novel approaches to solving the problem. In Brighton, they have installed more than 200 "lamp post chargers," which are units that draw power from street lamps, which are handily already installed all around the area. These can be used by residents and visitors alike.

Elsewhere, in Oxford for example, they are sampling a technology known as pop-up chargers, which assuage locals' fears of the street becoming too cluttered with various infrastructure. These charge points sit underground and only rise up like parking bollards when they are needed for use.

3. Kerbside Home Charging
Another council in Margate has been working with a local resident to safely install a charging unit from Rolec right outside his home. In addition to this, the council added a marked parking bay with the words "EV Permit Holder" to ensure others could not use it. This charge point draws power from the resident's house, after all.

4. Growing Public Charging Infrastructure
The pandemic may have temporarily slowed rollout, but already the UK was adding a great deal each year to its charging infrastructure. By the end of 2019, the country had 30,000 public charge points in 11,000 different locations. About 10,000 of those were added just in 2019. This means there are now more than three times as many charge points as petrol stations available across the UK, with more to come.

Fast public charging is a neat solution because speeds are so much greater. They are another level higher than your level 2 home solution, with the fastest ones able to add as much as 100 miles of range in less than 20 minutes.
/


Explore Your Options, and Mind Your Battery

When exploring home charging options, there are many options you can explore, but always keep the following two things in mind:

1. The faster and more powerful the charging solution, the more strain it puts on the battery over time. Favour slower charges wherever you can.

2. Maintain your charge at minimum 20 percent and maximum 80 percent. Charging from zero adds more strain to the battery, and the last 20 percent to full charge happen more slowly than getting up to 80. Even Elon Musk recommends this practice for good long-term battery health.