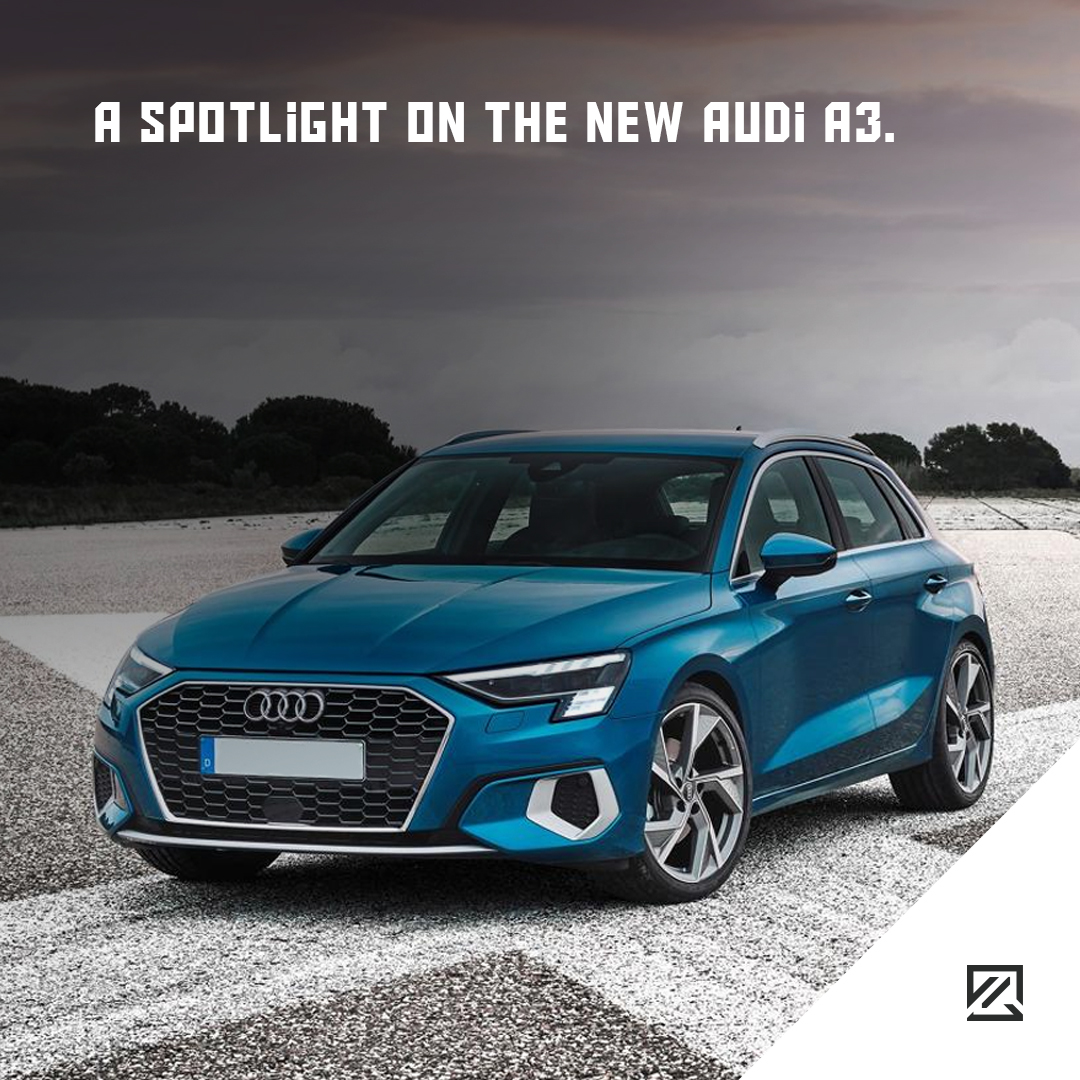 A Spotlight On The New Audi A3
The new A3 has arrived. There have been some dramatic changes and some new and exciting powertrain options to explore.
Model And Trim Options
You can choose between the saloon and Sportback variants of the new A3. Both will be hitting the market at the same time, so there is no need to wait for your preferred model. With the saloon, there will be four trim levels to choose from.
The base model starts at £22,410. The sport trim runs from £26,175. For the extra money, you get electric windows, dual-zone climate control, alloy wheels and LED daytime lights. Next up is the S Line. At this level, you add in privacy glass, sports seats, interior LEDs and larger alloys. At the top end, you can go for the Vorsprung pack. Staring from £39,075 this comes with matrix headlights a high-end Bang & Olufsen speaker system as well as some extra driver safety aids.
Sportback buyers have an extra trim set to choose from. The Technick has the smallest option in alloy wheels at 16inch, LED headlights and the new infotainment system and virtual cockpit Audi has developed.
As a little bonus, the LED running lights have a slightly different design for each trim to give them some individuality.
Styling
The new A3 is a sportier update on the classic look. The footprint is essentially the same. They have squeezed in an extra 3cm of width, give a little extra space for passengers.
The most significant changes to the styling are on the inside of the A3. Audi is continuing its shift away from hardware and taking a more minimal approach to interior design. The new shifter for the dual-clutch automatic gearbox is now housed in a glossy black surround. It is right next to the touch-controlled volume dial. All the dials are now touch-controlled. This can help to improve safety and avoids fiddling while driving.
Engine
On launch day, you have two choices. Your options are a 1.5-litre four-cylinder turbocharged petrol model with 114bhp and a 2.0-litre diesel with 148bhp. Not too long after launch, the most exciting engine option will be released. For the first time, there will be a mild-hybrid option for the A3. This will be a plug-in variant on the 1.5-litre petrol engine. The hybrid model offers 10% lower fuel consumption.
So, do any of the new A3 models take your fancy?