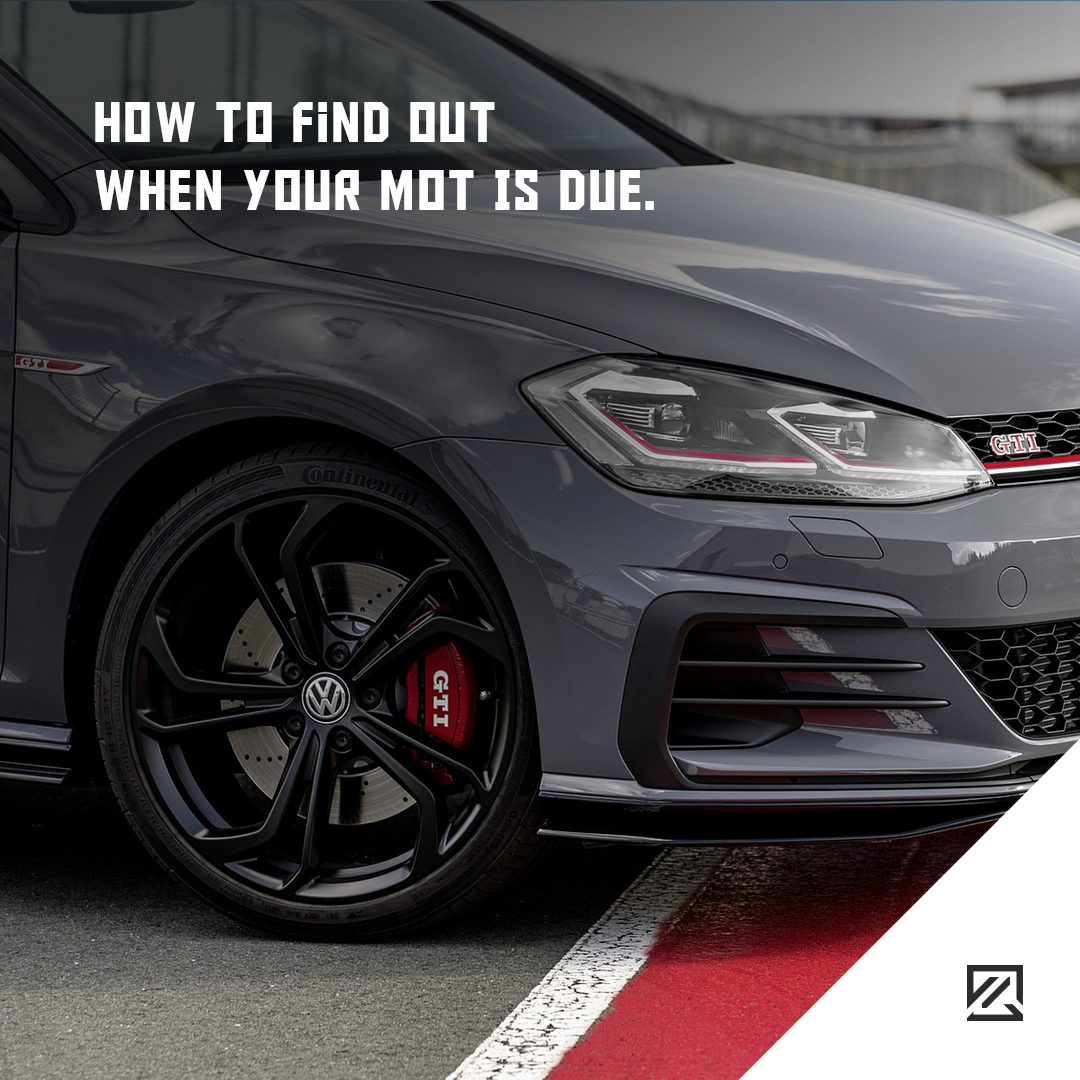 How To Find Out When Your MOT Is Due
As a car owner, there is often a lot of paperwork and things to remember to ensure you are staying the right side of the law. One of the most important dates for your diary is when your MOT is due, but it is also one of the most frequently forgotten. In the UK, it is a legal requirement that every vehicle over three years old must have an MOT test completed annually to prove that it is roadworthy.
The reason behind this MOT law is to ensure that every vehicle on the road is safe and poses no danger to the public. If you are not sure when your MOT is due for renewal or worried it might have already expired, then read on to find out how to check your MOT and for some helpful tips on remembering when it is.
How can I check when my MOT is due?
Driving without a valid MOT certificate is illegal, so it is vital that you book your car for its test before the previous MOT certificate runs out. If you don't know when your certificate runs out, then don't panic, it is really quick and easy to check online.
There is a range of different MOT checkers available online, including on the government website. All you will need is your vehicle's registration number, and you will be given all the details in your car immediately. As well as checking when your MOT certificate expires, this checker will also tell you when your road tax is due.
How long will my MOT certificate last?
An MOT certificate is valid for one year from the date of the test if it is your first MOT. If it is not your first MOT, and the test was carried out within one month of the previous expiry date, then it will be valid for 12 months from the previous date of expiry.
For example, if your MOT certificate expires on 15th December 2019, and your car passed its MOT on 1st December 2019, your new certificate would expire on the 15th December 2020.
How can I remember when my MOT is due?
Forgetting your MOT can leave you driving illegally, and you could receive a £1,000 fine as a result. Remember your MOT date by adding it onto all your calendars and setting reminders on your mobile phone. It is often best to set a reminder one month before your MOT expires, to give you the time to book a new test in before the old one runs out. It can also be useful to try to arrange your MOT and vehicle tax to be renewed together; this way, you only need to remember one date.