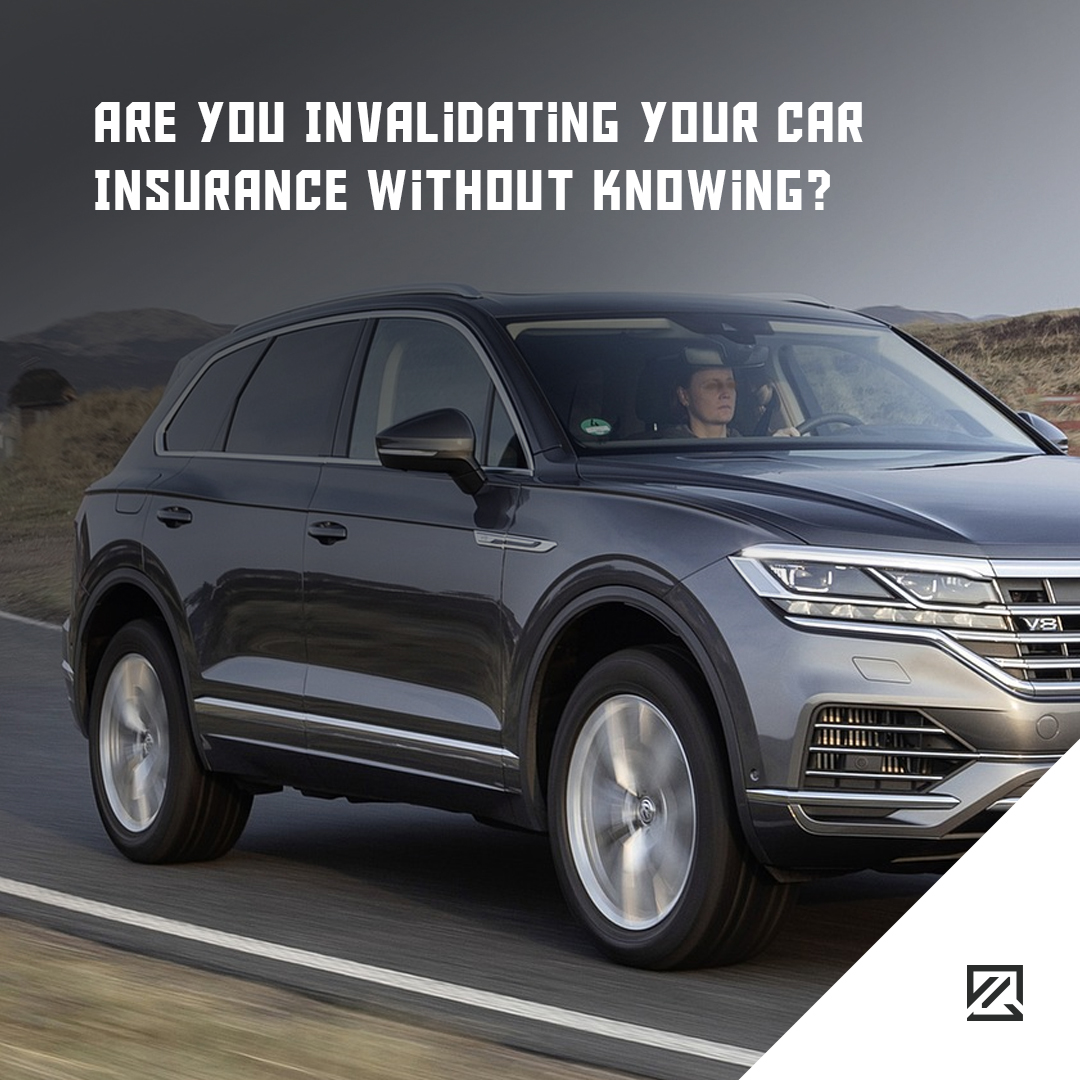 Are You Invalidating Your Car Insurance Without Knowing?
Having valid car insurance is a legal requirement for every driver and is designed to keep you and other road users safe. After you have purchased car insurance, it is essential that you don't do anything that could restrict or invalidate your cover, either accidentally or not. If you do invalidate your car insurance, it comes with the same consequences as driving with no insurance at all, so it is vital that you do everything you can to keep your insurance valid.
There are a number of different ways that can result in your car insurance becoming invalid:
Moving To A New House
We all know moving house is stressful, be careful not to make the stress worse by invalidating your car insurance by changing address and not telling your insurance provider. It doesn't matter if your car is a manual or automatic transmission, brand new or twenty years old, your insurance provider needs to know if you move. Insurers will use your postcode when they are calculating your insurance premiums, and moving house can make your insurance go either up or down in price.
Getting A New Job
Whether you have been promoted or are having a complete career change, your insurance company needs to know about it. As soon as you get a new role, you need to inform your insurance company as they use occupation and job title as factors when deciding your premiums. They will also need to know if you are using your vehicle for commuting to work or not.
Fronting
New drivers sometimes try to keep their insurance premiums down by getting someone with more driving experience to be the main policyholder. This is known as fronting and can not only invalidate your insurance, but also the insurance of the main driver. As well as invalidating your insurance, you could both be convicted for committing fraud.
Overloading Your Vehicle
Every vehicle has its limits, and whether you overload it with more people than it is designed for or more goods than it can handle, it can invalidate your insurance. Every passenger in your car must be secured using their own seatbelt and failing this will not just invalidate your insurance but also be breaking the law.
Parking On The Street
If you often park on the street outside your home, your insurance company should know about it. If you have stated that your car is kept in a garage, driveway or private car park, then leaving it out on the road could invalidate your cover.