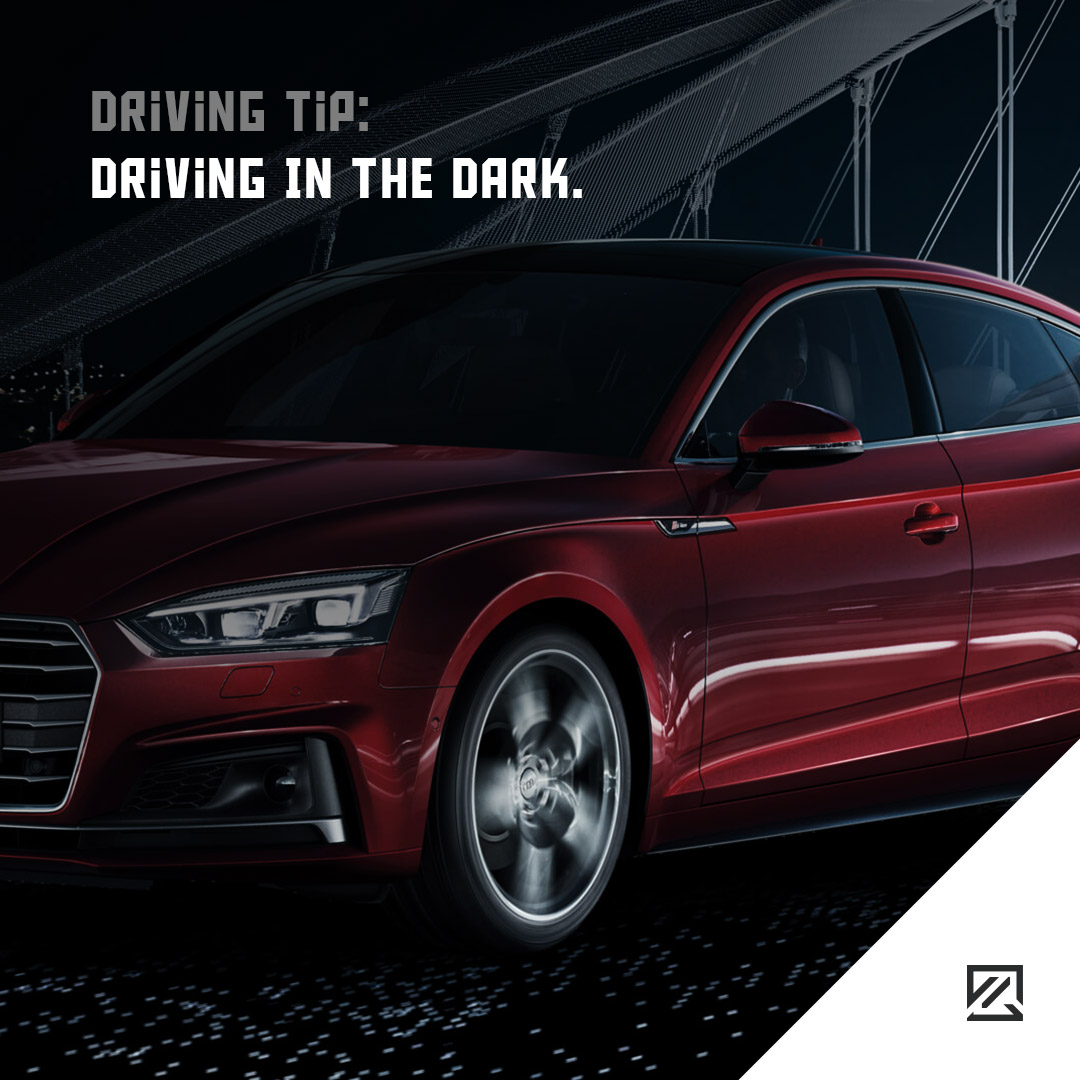 Driving In The Dark – Top Tips For Staying Safe
To stay safe this winter, check out our top tips for driving in the dark:
Use Your Lights Properly: It is a legal requirement to have fully functioning front and rear lights when driving at night, but the way you use your lights also has a big impact on road safety. Use dipped headlights one hour before sunset and keep them on until one hour after sunrise to make sure you are always visible. Use your full beam on unlit roads, but always switch back to a dipped beam when you encounter another vehicle.
Don't Stare At Oncoming Cars: Never look directly at the headlights of other vehicles, the bright lights can dazzle you and temporarily impair your vision. Keep looking to the left-hand side of the road and if there is a white line follow it to keep track of your position on the road. If the glare from oncoming traffic is very bad, slow down but try to avoid braking suddenly as there may be cars traveling behind you.
Keep Your Windows Clean: Your visibility can be impaired by a build-up of condensation on the inside of your windows and dirt on the outside, so take a minute to clean and clear them before setting off on your journey. In cold weather, windscreens can easily steam up on the inside, and car heaters can often blow dirty air onto the glass. This can cause a hazy film on the windscreen and increase glare from oncoming headlights.
Watch Out For Pedestrians, Cyclists And Animals: After dark, it can be particularly tricky to spot vulnerable road users such as children, the elderly and cyclists. Be on alert in case someone does step out in front of you and remember they might not always be wearing bright clothing and could be harder to see. You should also stay aware of animals that often dart out in front of cars, particularly on unlit country roads.
Get Your Eyes Tested: When driving as the sun goes down, it can be difficult for your eyes as they have to constantly readjust to the changing light levels. Make sure to get your eyes tested regularly to make sure you are wearing the correct glasses for driving at night. It is possible to obtain an anti-reflection coating on lenses that can reduce glare.