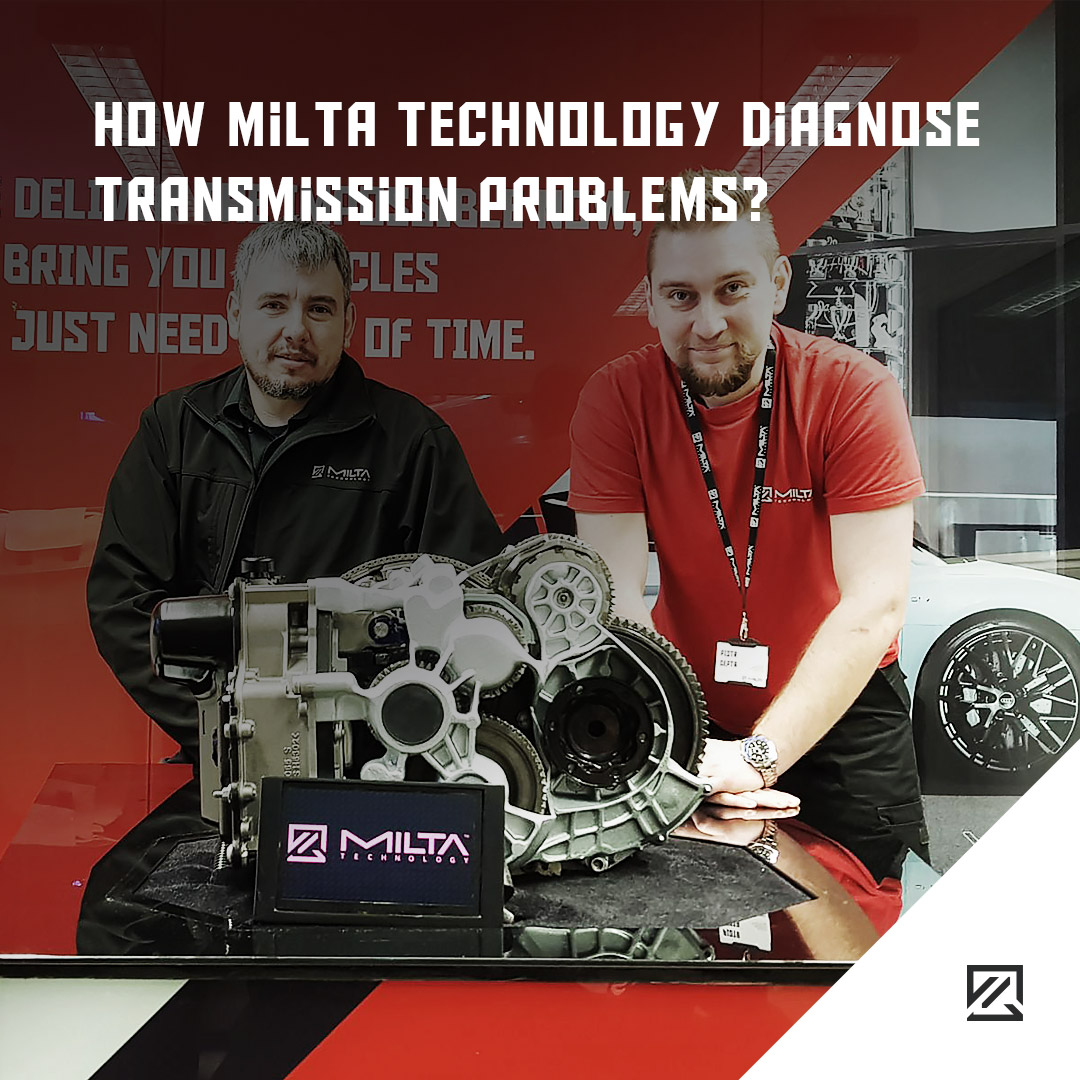 How Milta Technology Diagnose Transmission Problems
When you spot a problem with your car, it can be difficult to pinpoint what the problem is or where the issue is coming from. It may be a noise, sight or feeling that something is not right. However, when you instruct Milta Technology to assess the problem, we take away the guesswork and ensure a spot-on diagnosis. So, how do we do it?
How To Diagnose Transmission Problems
Firstly, your car can tell us a lot about its own health and any potential problems there are. Most new vehicles will have incredibly intelligent onboard computers. By using our sophisticated diagnostic tools, we can tap into your onboard computer and assess the performance of your vehicle to find out where any problems lay.
When our team hooks up a diagnostic scanner to your onboard car computer, we may receive diagnostic codes that will explain where and what the trouble is. Your car computer keeps a record of a lot of data on the different functions of the computer. However, it cannot tell you the issues in plain speech. Instead, it can deliver a diagnostic code for our technicians to interpret.
As well as the diagnostic codes that we can extract, our team will also complete a short test drive to determine the issue. Our technicians know automatic transmissions inside out. In a short drive, we will use all of our senses to assess the problem and pinpoint the reason as to why the diagnostic code is appearing. Sometimes, it may be a computer malfunction, so a practical test will check whether it is the transmission or a computer error.
Why you should visit a technician for a diagnostic
An issue with your vehicle could severely compromise the safety of you, your passengers and others. If there is a problem with your transmission, then trained automatic transmission specialists will be able to diagnose the problem accurately. This can be much safer and even more cost-effective than completing this yourself.
With knowledge about different transmissions, vehicle brands and models, we can usually identify the problem very quickly. We can then solve the problem and repair the vehicle to your satisfaction promptly and efficiently. With our team of experts, we ensure your car is safe, and the issues are accurately identified.
If you spot a problem, get in touch with the team at [email protected].