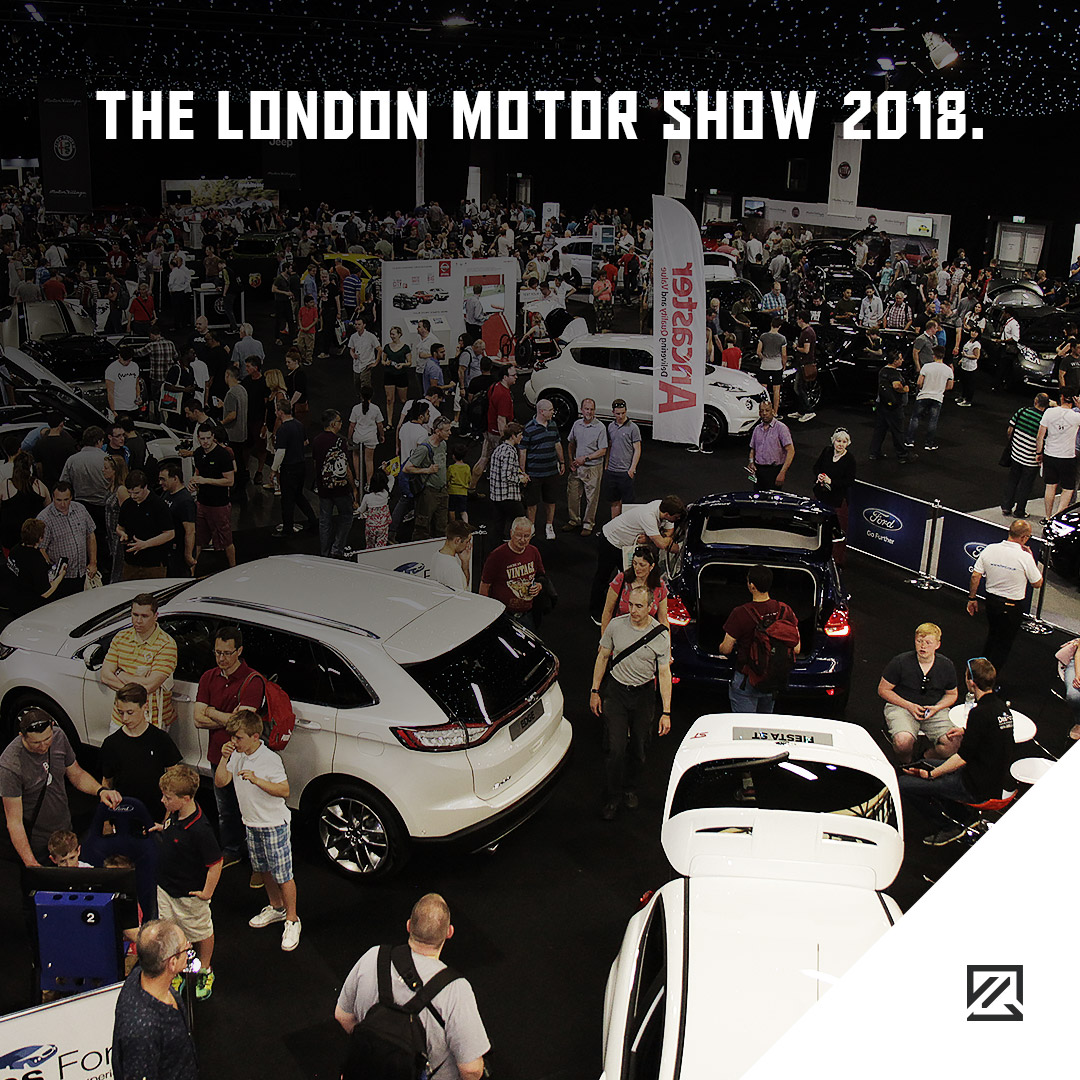 The London Motor Show 2018
Taking place at ExCel London, the London Motor Show is a prestigious car show at a premier European event that attracts a huge audience every year. This year the ideal show for car enthusiasts takes place from the 17th to the 20th May 2018 with over 25,000 people expecting to visit and see what exciting displays this year's festival holds.
So, what can you look forward to seeing at this year's London Motor Show?
Must-see attractions at the London Motor Show 2018
'Drive Live'
The Drive Live Arena is a chance for visitors to enjoy the exhilaration of performance cars and marvel at the amazing, breath-taking stunts from the precision driver, Paul Swift. In the Drive Live Arena, enthusiasts can take part in driving demonstrations. As well as participating, the arena gives ticket holders the chance to watch some of the best cars in the world take centre stage and show what they can do when they hit the road at speed.
'Autonomous Zone'
Autonomous vehicles feature heavily in the headlines and are set to take our roads by storm in the not too distant future. The London Motor Show is an excellent chance to get up close and personal with some of the latest driverless vehicles in development as well as seeing how the autonomous technologies will work in the future.
This area of the event will feature demonstrations as well as interactive displays so that you can experience some of the technology available first hand. Be one of the first to experience the future of the automotive world.
'Built in Britain'
The London Motor Show 2018 will showcase the finest vehicles that are made in Britain. This section of the arena will focus solely on British design and production and some of the iconic British cars from its illustrious manufacturing history.
One of the main focuses in this section will be with Vauxhall. The British car company will ensure its award-winning models will take pride of place here to truly celebrate the British automotive industry. TVR, the British sports car maker will also be there celebrating its British heritage.
'Tesla Shooting Brake'
The London Motor Show 2018 will be the first place to see Tesla-based Qwest Shooting Brake. The vehicle is a design based on the Tesla Model S but built by Qwest, a carbon fibre specialist. The Shooting Brake is well worth glimpsing with its ability to hit 0-60mph in just 2.8 seconds.
While the Shooting Brake is a larger design, with 7.4 extra cubic feet, thanks to the carbon fibre build, it is 12kg lighter.
All this and much more can be experienced at the London Motor Show, the perfect weekend for motoring enthusiasts.