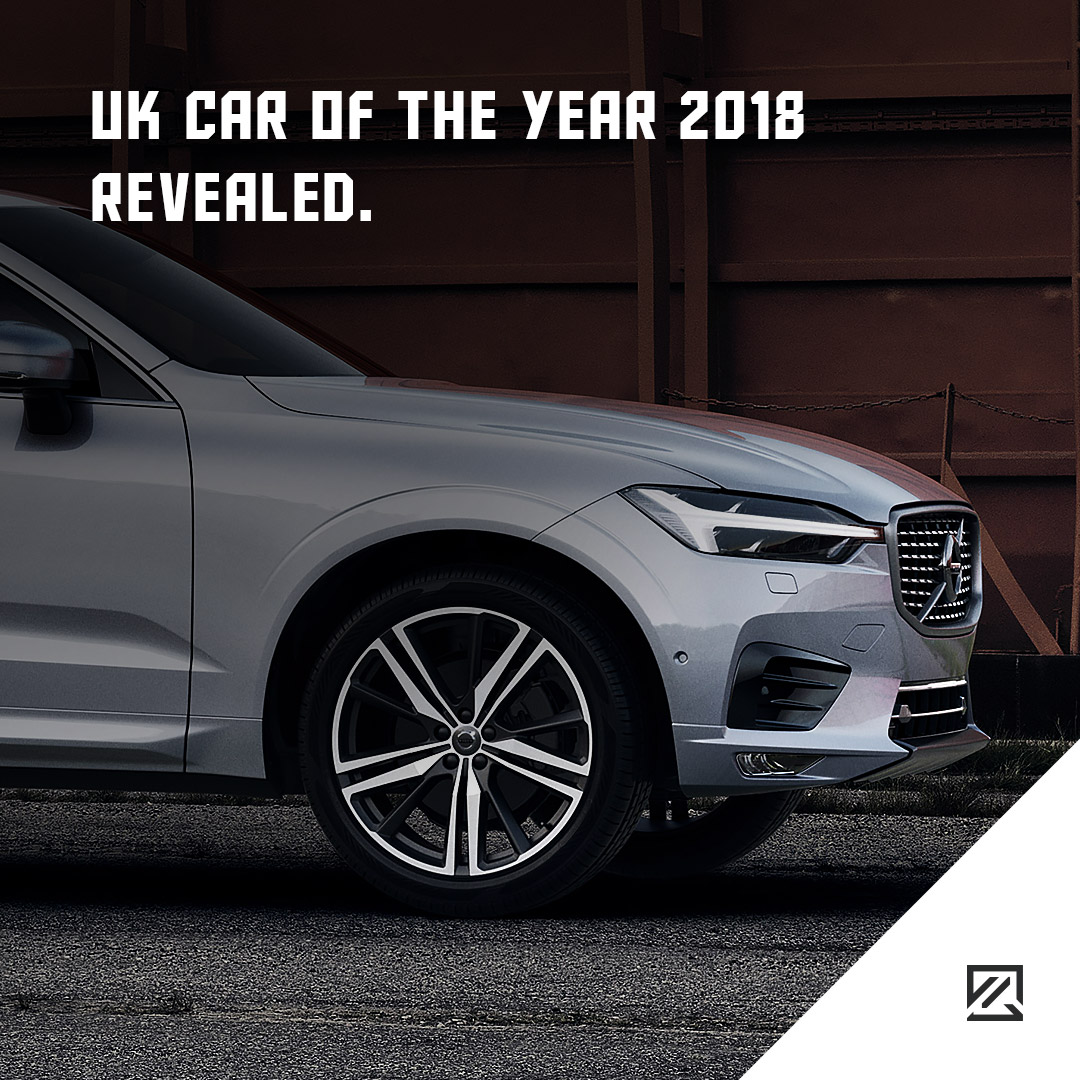 UK Car of the Year 2018 Revealed
The UK Car of the Year Awards has just announced its best overall car for 2018. After winning the category for the Best Medium Crossover, the Volvo XC60 then beat the other twelve category winners to claim the prestigious prize of being crowned the Car of the Year. This is the first time that Volvo has picked up the overall award although, in 2016, the XC90 was pronounced runner-up.
What is the Volvo XC60?
The Volvo XC60 is considered a compact yet luxury crossover SUV. The vehicle features Automatic Braking System with City Safety to detect cars, bikes, people and animals around the vehicle and activates automatic braking as necessary. As well as this, the car includes Steering Support helping you to avoid a potential collision.
Furthermore, the Volvo XC60 was considered the best in class in 2017 in the Euro NCAP tests. Showing that the XC60 was the best performing vehicle out of all the cars to go through the Euro NCAP safety tests in the same calendar year.
The clean lines give a stylish exterior, while the interior fittings are luxurious and comfortable. The quality of the vehicle comes from the ample array of technology features and highly detailed specification.
Why did the Volvo XC60 win Car of the Year 2018?
Part of the reason why the car has performed so well and deserved the be crowned as the car of the year is due to the fact that crossover vehicles have become increasingly popular. More people are looking for a sports utility frame but with a compact design and a focus on passenger comfort and safety.
The Car of the Year Awards is judged by a team of 27 leading motoring journalists. The judges all believe the Volvo XC60 to be the best due to its driving dynamics, build quality, safety and the style and refinement of both the interior and exterior of the vehicle.
Who missed out?
Some of the cars that made the final thirteen but failed to get the top accolade include the BMW 5-series Touring which one the best estate vehicle. The best small crossover which was awarded to Citroen C3 Aircross and the best small hatchback, the Volkswagen Golf. Other cars that missed out include the BMW 5-Series for best executive and the Peugeot 3008 as the best family car.