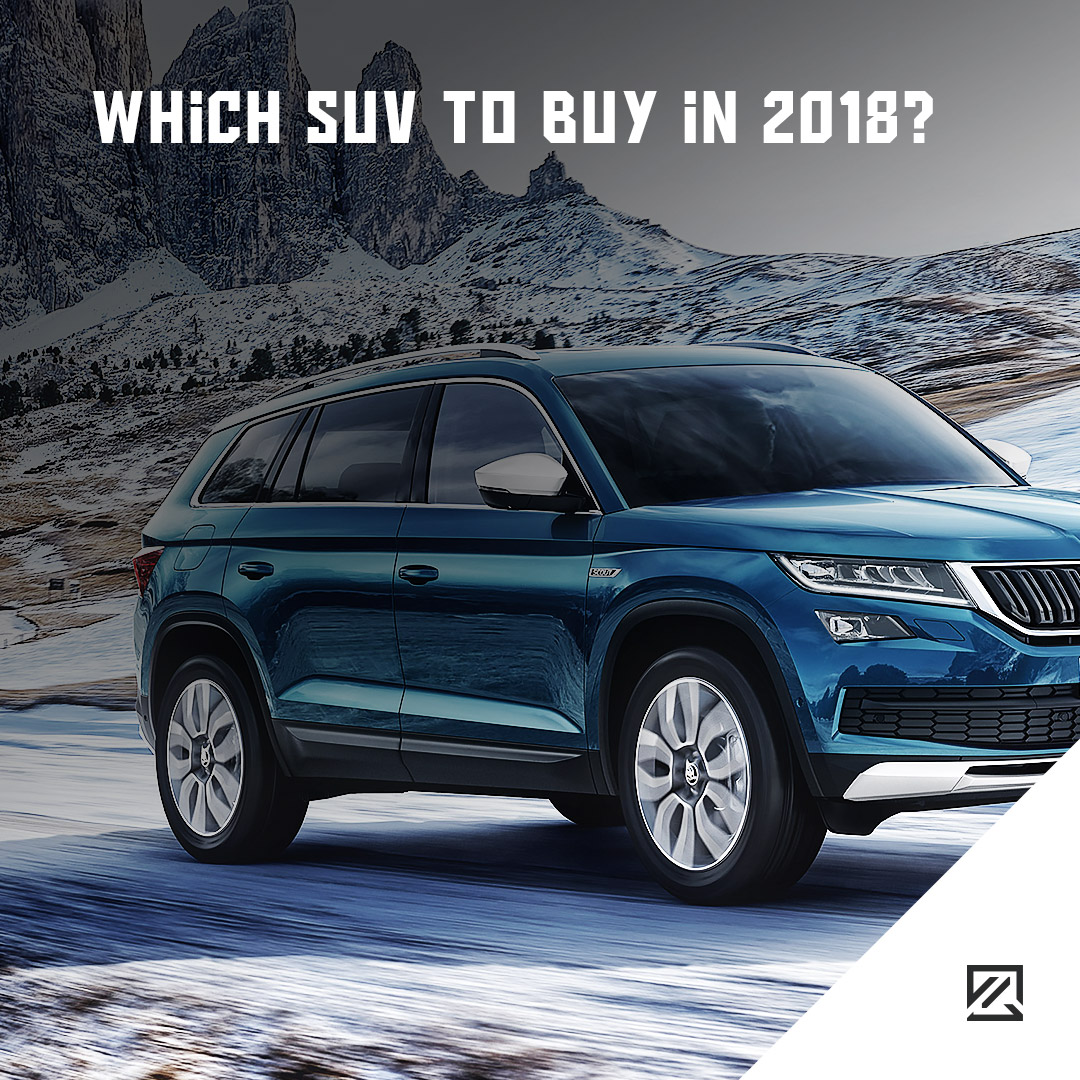 Which SUV To Buy in 2018?
In the industry, the SUV is undoubtedly the all-rounder. With premium features and high specifications, the SUV market screams class and style. However, SUVs need to be practical too, beings able to tackle rugged terrain, be able to tow a trailer as well as cover a lot of mileage, and quite often, cope with the school run too.
When you want to find a vehicle that offers style, substance, safety and practicality, which is the SUV is the best one for you in 2018?
Top 2018 SUVs
1. Volvo XC60
The Volvo XC60 has the important accolade of currently being the safest car ever tested by Euro NCAP. Its safety features are unrivalled, making it the ideal safe, practical family car. It has the options for front wheel drive as well as four-wheel drive. Motorists can also choose between a diesel, four-cylinder petrol model as well as an exciting hybrid option. While it may not have the style on the outside, it does make up for it with a high-spec interior.
2. Audi Q5
Considered the all-rounder in the SUV world, the Audi Q5 offers reliability and trust. With all Audis, the SUV is priced in the upper bracket. However, it has not stopped the Q5 being one of the best-selling vehicles in its field. The Audi Q5 is compact yet still has plenty of space. The rear is roomy enough to accommodate adults comfortably while the boot is a metre long, even with the rear seats in place.
The vehicle features a virtual cockpit as well as a multimedia interface which dominates the middle of the vehicle, making it easier for both the driver and passenger to navigate through to the preferred settings.
3. Skoda Kodiaq
As one of the most economical SUVs, the Skoda Kodiaq is considerably cheaper than premium SUVs however with this you lose the high-specification features and detailing. While the Kodiaq may not feel sumptuous, it is entirely practical and ticks all of the boxes in terms of practicality and consistency.
The Skoda Kodiaq is undoubtedly the ideal family SUV with a budget-friendly attitude.
4. Jaguar F-Pace
The F-Pace is the first SUV from Jaguar, and they have certainly spent their time perfecting it to be a top SUV for 2018. Already, the F-Pace is the best-selling model in the Jaguar range. As you would expect from Jaguar, the exterior is sleek and well designed. In the interior you can choose between luxury and sport trims to allow you to get the perfect look for your needs.