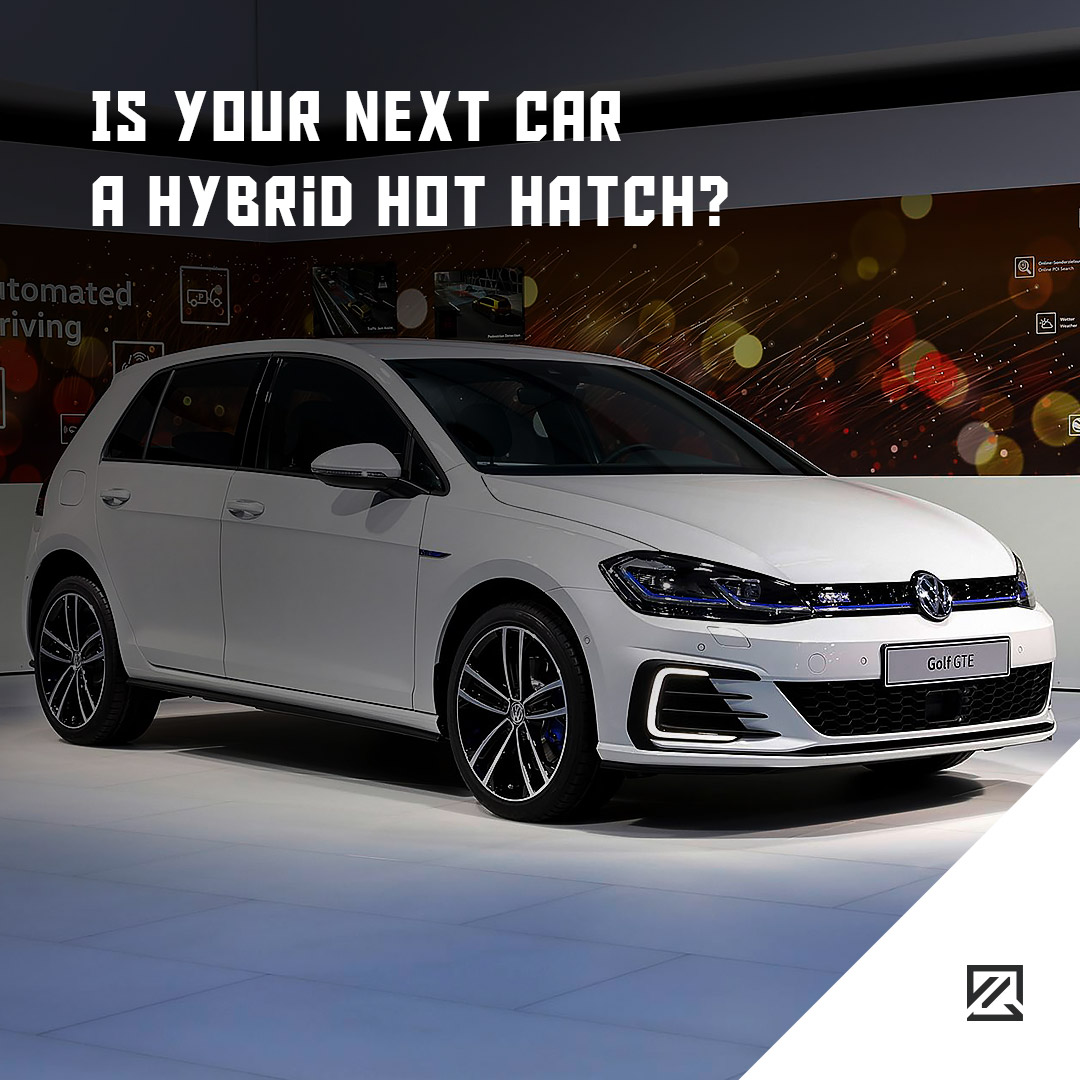 Is your next car a hybrid hot hatch?
One of the most popular cars in the whole of the VAG Group range is the Volkswagen Golf GTI. It is one of the most popular hatchback options on the market thanks to its exhilarating performance and nippy drive. Of course, the power and acceleration of the Volkswagen Golf GTI is one of the main reasons for its success and large fan base, but will a zero-emissions version be just as good?
Earlier this year, Volkswagen announced their plans to have a full suite of electric vehicles by 2030. They are already making rapid progress designed new electric cars and making the switch from some of their classic models into an electric version. Of course, for the fans of a Golf GTI, why would you want to trade the power and style of the hatchback with an electric equivalent?
Creating hybrid options
Fortunately for the petrolheads, Volkswagen have listened to the concerns of the consumers and are now focussing their efforts on building a hybrid Golf GTI. This method will still follow the plug-in route of other vehicles in the VAG Group line up, but the performance hatchback would still be able to deliver, thanks to the back up of fuel.
The VAG Group are well aware of the need for speed with their current popular performance cars and are, therefore, trying to find a way of balancing the performance aspect with an energy efficient to enable continued success for the hot hatchback.
Reaching further than Golf GTI
As well as the Volkswagen Golf GTI, the VAG Group are also turning their attention to other hot hatches that they can electrify, notably the Skoda Fabia vRS and the Seat Cupra. However good the intentions are, it will take time to make the transition between fully electric vehicles and create greener performance cars.
Above all else, the commitment of the VAG Group is with electric cars by 2030. However, the crucial underpinning of their business model relates to the performance cars in their range. What we all look forward to seeing is how the VAG Group will ensure that efficiency doesn't compromise on the much-loved performance or style of their sporty and hottest hatchbacks.