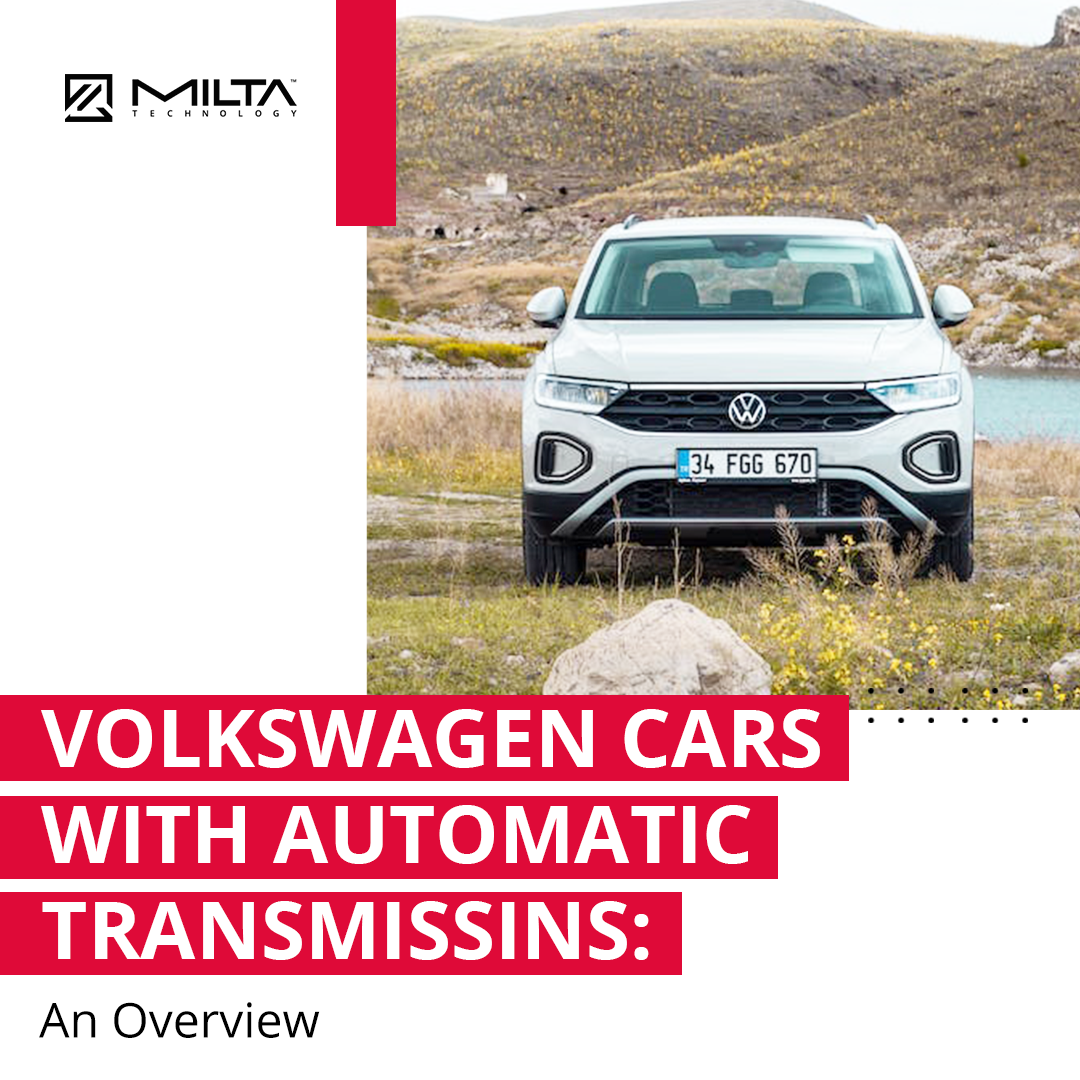 Volkswagen Cars with Automatic Transmissions: An Overview
By 2021, the unthinkable had happened in the UK. Figures from the Society of Motor Manufacturers and Traders showed that in the first nine months of 2020, and for the first time ever, drivers in the UK had bought more automatics than manual cars. Vehicle registrations for automatics accounted for 54 percent of the total of that time. So, even drivers in the UK are increasingly being convinced that an automatic is the best way to go when buying a new car.
With that in mind, we thought that for today's blog we would write a profile of automatic transmissions across the Volkswagen range of passenger cars and SUVs. Below we've listed which VW models come with automatic options, and what they are in more detail:

One interesting question about VW vehicles is firstly which models are the most popular in the VW range, and beyond that what the secrets to their success have been. In this blog, we'll take a look at the following models:

/


The VW ID Series and e-Up


Let's start with VW's growing range of electric vehicles. The fact is that electric vehicles have to run on what is essentially an automatic transmission because they don't contain the needed engine and related parts to require gear ratios. In essence, they operate much more like a continuously variable transmission (CVT), which is now commonly referred to as simply "single speed". There are no specific gear ratios to work through, and so it is considered a single speed that moves itself according to the specific conditions. All of VW's electric vehicle options have this kind of automatic transmission.
/


VW Polo


Since the VW UP — the company's smallest compact city car — does not come with automatic options, that makes the VW Polo the smallest automatic non-electric model that VW offers in the UK. The VW Polo comes in numerous trims, most of which have options for a 7-speed direct shift gearbox (DSG), the pride and joy of VW's transmission research and development. The DSG unit allows the Polo to be driven in both automatic mode, as well as manual mode via paddle shifters.

The Polo was recently redesigned to be sportier and cooler than ever. It now comes with a digital instrument cluster on the dash display, as well as an optional Beats sound system. It also features adaptive cruise control and other smart driver assistance features. It's an ideal city-friendly car that's also practical enough for a family on a budget.
/


VW Golf 8


The Golf 8 comes with either 6- or 7-speed DSG as its automatic option, available on all trim levels from the Style upwards. This smart compact model has long been the little flagship of the VW line, ever popular in the UK and Europe. The Golf 8 features sleek redesigned front LED lights, and a minimised and simplified driver cockpit with easier controls and optional digital instrument panel. The Golf remains a firm favourite with buyers, and is available in many different trims to suit different budgets: Style, Life, R-Line, GTE, GTI, GTD, R, R 20 Years, and GTI Clubsport.
/


VW SUV Models


All of the following Volkswagen SUV models are available with automatic transmission options. Most of these SUVs offer the 7-speed DSG unit as their automatic option, but there are some exceptions that we will point out.
/


VW T-Cross


This compact SUV model offers the 7-speed DSG as its automatic transmission choice. The T-Cross is a smart and stylish SUV with uniquely designed alloys and rear light clusters to help it stand out from the crowd. It also features an adjustable rear bench seat to allow owners to provide more legroom for taller passengers sitting in the back.
/


VW Taigo


The VW Taigo is stylish, sporty, and for those looking for an automatic, it comes with the 7-speed DSG as an optional drivetrain. Notable features include a sleek LED light strip across the front grille, a fully digital cockpit, optional ambient lighting, and additional floor-mounted storage space to make this compact one of the most practical units out there.
/


VW T-Roc


The T-Roc has already won prestigious awards, including the "What Car?" Car of the Year Award in 2023 for the "Best Small SUV" category. The T-Roc comes with optional ergoActive seats from VW, which provide better lower back support for those who frequently undertake long journeys, or those who just spend a lot of time in the driver's seat. It also features a digital cockpit, crystal-clear centre infotainment display, an optional Beats audio system, and much more. As for automatic transmissions, it offers the 7-speed DSG.

The T-Roc is also offered in a cabriolet format, for which the 7-speed DSG is also available as an automatic option.
/


VW Tiguan and Tiguan Allspace


When a compact SUV isn't enough, the mid-size VW Tiguan is the next go-to model. The Tiguan comes in two variants, including the Allspace, which is larger and offers more interior space and greater utility for those who need it. The Allspace adds a third seating row, and boasts up to 2.5 tons of towing capacity.

The regular Tiguan also offers impressive features like sumptuous front seats, digital cockpit, and VW's Travel Assist suite of ADAS features. Those wanting an automatic option can choose the 7-speed DSG as their drivetrain.
/


VW Touareg


For automatic drivers, the Touareg offers a unique option in the form of VW's 8-speed Auto Tiptronic gearbox. The Tiptronic feature allows drivers to control the unit either in automatic or manual mode, with manual shifts being made on wheel-mounted paddle shifters. The Touareg itself is VW's stunning full-size SUV option. While rugged and powerful, it also offers superb comfort features like air suspension, active roll stabilisation, and dynamic all-wheel steering.
/


Other VW Vehicles


Below are some other VW vehicles that come with automatic gearbox options
/


Golf Estate 8


The Golf Estate 8 is a family-friendly Golf model that adds huge amounts of storage space and practicality, without taking away even one iota of the fun driving dynamics that people love about the regular Golf hatchback. Family-oriented features include a tilting panoramic sunroof, as well as a hands-free tailgate control, allowing you to open the rear door with a swipe of your foot under the bumper. For its automatic option, it uses the 7-speed DSG.
/


Passat Estate


The Passat saloon was long held as a flagship model for VW before being discontinued in the UK. However, the estate version lives on as families continue to love its utility, reliability and timeless elegant style. Apple CarPlay users can also enjoy wireless connectivity, which helps keep the centre stack cable-free. Automatic transmission users can opt for the 7-speed DSG.
/


Arteon and Arteon Shooting Brake


VW's stylish Arteon saloon and the Shooting Brake estate version stand as the range's largest non-SUV models. They also stand as somewhat unique in transmission options, since their automatic 7-speed DSG option also comes with 4Motion, VW's AWD system. The Arteon offers some great features, such as navigation maps being loadable into the instrument cluster, as well as a hybrid version that offers greater economy.