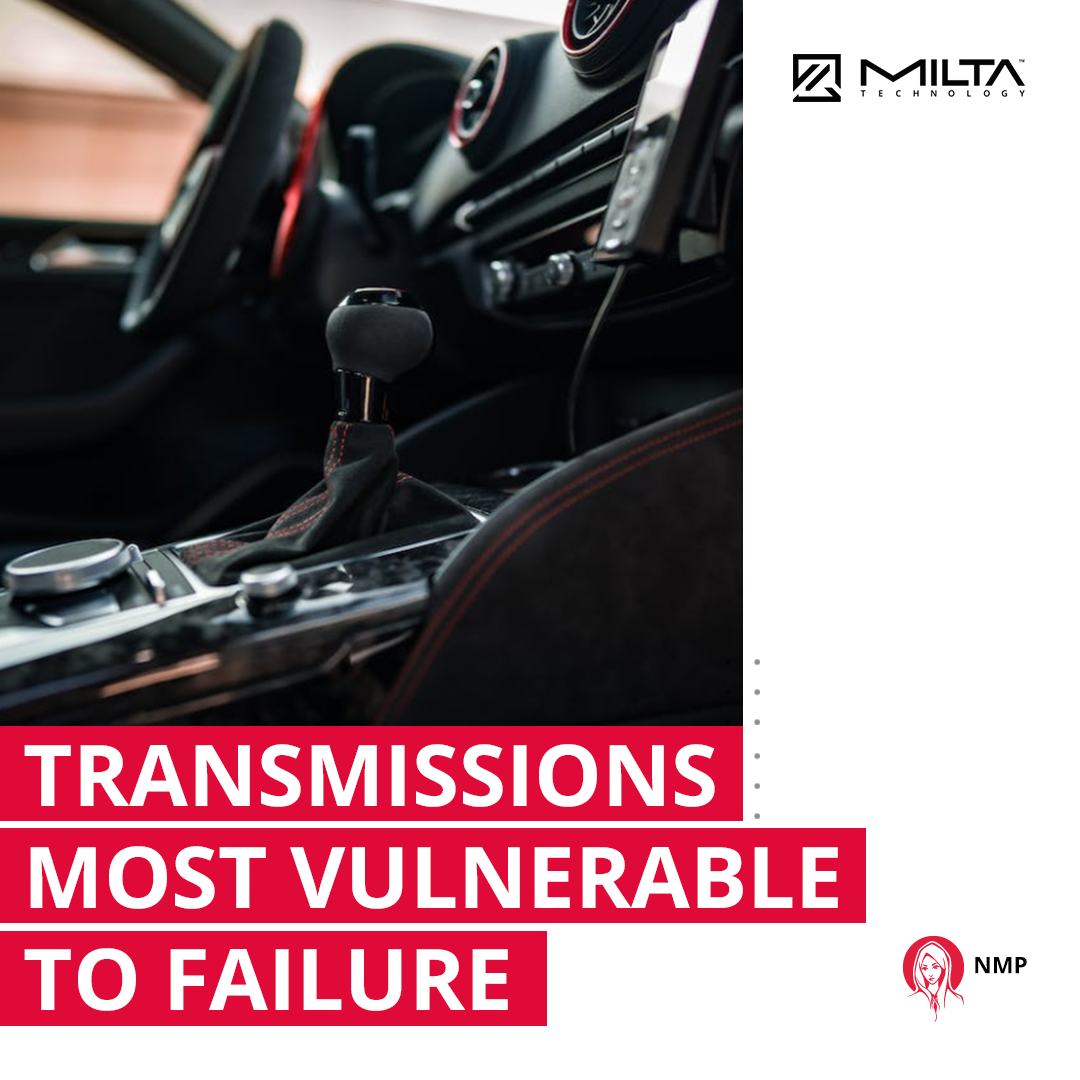 Transmissions Most Vulnerable to Failure
Regardless of how much one's car cost when bought, it's reasonable to expect at least 100,000 miles of life from the transmission. For those with a decent gearbox in place, and for those who follow the manufacturer recommended maintenance schedule, that lifespan can easily double to 200,000 miles assuming that there are no collisions or other accidents along the way.

Yes, despite its intricacy, modern transmissions only need a fairly basic maintenance to run for a very long time. Unfortunately, not all transmissions are manufactured "equal" and there are unfortunately those that are more at risk of letting you down. In this blog, we will discuss several car brands' transmissions that were deemed by the highly reputable American organisation Consumer Reports to be more at risk of failure.

For clarity, we aren't declaring any of these brands as inherently inferior, but for one reason or another their transmissions were noticed to suffer problems more prematurely than others.
/


1. Nissan


Some may be surprised to see Nissan atop this list, especially when the Japanese giant brand is one of those that is best known for its stringent quality standards. However, unlike its main competitors Honda and Toyota, Nissan was found wanting in the transmission department by Consumer Reports.

A number of models — some only sold in the US — were named in the Consumer Reports list, creating something of an image problem for Nissan. The somewhat better news is that not all models and model years are affected. Named models include the 2016 Nissan Altima, the 2013 Nissan Sentra, and others.

Nissan users complained of overheating and gear slippage, both of which severely affect the performance on the road. Some repairs were offered under the warranty, and happened as early as the 40,000-mile mark. In the model years 2011-2016, a number of Nissan models reported serious issues leading to major repairs or replacement between 44,000 and 150,000 miles, all falling far short of a decent 200,000+ miles that one might expect from a Japanese brand.

The Consumer Reports findings were released in 2021, and the latest Nissan model featured in the list is from 2016, which means that Nissan has since done work to improve on newer models. However, those looking at older used Nissan models should perhaps be wary. Make sure you get a full service history for the transmission at least.
/


2. Ford


Another surprising entry to the list is the ever-popular Ford. It seems that all of us know at least one person who drives a Ford Fiesta or Ford Focus, or has done at some point in the not too distant past, among many other models. It's one of the UK's favourite automotive brands, so what happened?

Ford didn't suffer quite as keenly as Nissan did, only getting one model onto the Consumer Reports list, the US version of the Ford Focus in 2014. While it was only one in the list of many more, it wasn't the first time Ford has been called up on its transmission quality. Here in the UK, both the Ford Powershift DCT40 MPS6 and the DCT250 DPS6 gearboxes have been called into question for a number of problems, and these have been reported in 2022.

The problematic Ford DCT40 MPS6 gearboxes have been used on many models with engines of 2.0L displacement and over, and the DPS6 for many cars under 2.0L in engine size. Common symptoms reported by users include harsh knocking and banging noises when trying to shift from first gear into reverse, and sometimes a delayed selection when trying to make that shift. They also reported jolting while trying to change gears, clutch slippage, and even getting a Transmission Malfunction Service Now warning on their dashboard.

Therefore, if you're looking into purchasing any used Ford, or one that uses either of the two DCT systems mentioned above, then get the full service history on them and ensure they are in good working order.
/


3. Kia


Kia was named in the Consumer Reports list, but for those who are already driving a Kia, the good news is that the worst of it was confined to the 2019 Kia Forte — aka Kia Cerato — a model not sold in the UK market. The transmission on that model, and a fairly recent model compared to others in the Consumer Reports list, was reported to start experiencing problems from as early as 12,000 miles. That could be a cause for concern, but serious transmission faults at such a low mileage would most likely be covered by the warranty.
/


4. Infiniti


Nissan's luxury brand has gone through the same transmission woes as its parent company, which isn't so surprising when you think about it. The main culprit was the 2014 Infiniti QX60, a compact crossover SUV model that was recorded as having transmission problems around the 92,000-95,000-mile mark. That's certainly not the worst performance one could expect from any transmission, but while following proper maintenance it should be possible to get to 100,000 miles at the very least, just as we mentioned in the introduction.
/


CVT Transmissions


Another brand on the Consumer Reports list was Chevrolet, but since their operation in the UK generally only consists of publicising their very first right-hand-drive Chevy Corvette, we feel it's perhaps not worth going into more detail just yet. To wrap up, then, we'd like to talk a little about one more transmission type that gets a lot of reports of problems, many of which are actually false or otherwise wrong.

The Continuously Variable Transmission or CVT is often used in entry-level saloons that are billed as safe, affordable, and family friendly. Many report issues such as strange noises in their CVT mostly because they've never driven one before and are simply unaware that they work (and sound) a little different from a regular automatic transmission.

So, if you have a CVT, the only worrisome noises are knocks, bangs, and hard grinds. Don't waste a trip to the mechanic just because it sounds different to what you might expect. If, however, there is a noticeable problem with performance, then you should absolutely check in with your mechanic.