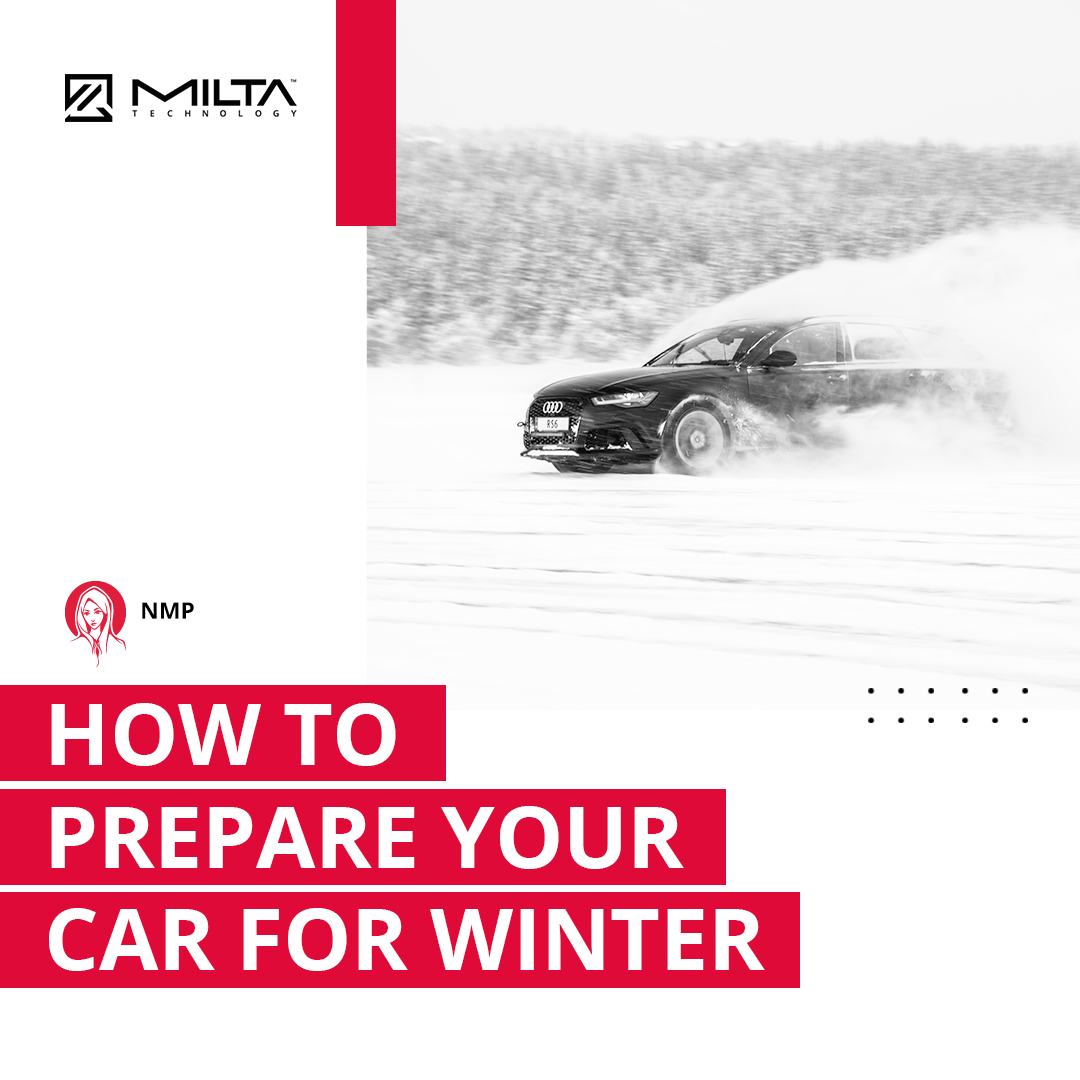 How to Prepare Your Car for Winter
The weather is taking a cold turn, and you know that the chilly and dark days of winter are essentially here, and only set to get worse in the coming weeks. You've likely been through at least a few winters with your current car already, if not several cars in the past. This being the case, you know as well the kind of toll that winter can take on your vehicle. The question is, what can you do about it?

The good news is that this is our subject for today's blog. We want to offer a comprehensive guide on preparing your car for the winter months.
/


Step 1: Get a Full Service


The very best thing you can do to prepare your car for winter is to get a full service done, or at least a check on the essential components: engine, transmission, suspension, brakes, and axles/alignment. However, a full service is the best way — and the most cost-effective way in the long term — to make sure that everything is in tip-top shape for winter, the harshest time of year where excess wear and tear is more common.

What some people do is to try and time their annual service to happen in the mid or late autumn, right before winter kicks in. This is an ideal time as it means that when facing the worst weather and toughest conditions, everything will be optimised: oil, coolant/antifreeze, electrics, transmission, brakes, tyres…the works.
/


Step 2: Check the Fluids


We understand that a full service right before winter might not be possible or practical. If your car was fully serviced in the summer, for example, you can be pretty confident that your fundamentals are in good order, and there are just some simpler essentials that you can check for yourself, like the fluid. Lift the dipstick to check the condition of the oil to ensure it's still smooth, glossy and free of grit and other contaminants.

You can also check your coolant levels by opening the radiator cap to check, and your transmission fluid via the other dipstick. If these fluids are at the right levels and in the right condition, then you're okay, but if you're not then you catch it before arriving at the most extreme low temperatures in the calendar year.
/


Step 3: Get New Winter Windscreen Wipers


Most people will need new windscreen wipers around once a year, perhaps once every two years depending on how much you drive and how much you're using them — but we tend to need them a lot here in the UK! A good switch for the winter months is a set of harder, more durable winter windscreen wipers. These are made of tougher materials and are built to withstand the sub-zero temperatures, snow, ice, and other extreme weather conditions. The winter is also the dirtiest season on the roads with the most mud and other contaminants being flung about hither and thither. More durable wipers are therefore a must!
/


Step 4: Consider Winter Tyres


You might have always thought of winter tyres as something only Americans and Canadians bought. Well, they certainly do sell a lot of these tyres in North America where winter inevitably means massive snow drifts for most people. Snow isn't quite as severe here in the UK, but it can still get pretty bad. Those people who live in more isolated rural areas which often appear last on the salt truck and snow plough to-do list can benefit greatly from these tyres.

Winter tyres offer superior traction, great durability, and therefore enhanced driver and passenger safety on winter roads. If you're expecting snow, and you have a convenient place like a garage or other store room for your regular tyres, then we recommend a set of winter wheels to help you out.
/


Step 5: Look Into Paint Protection


As we've mentioned already, the winter is a month of mud, sludge, and other filth being cast about all over the place by vehicles in front of you. If you want to keep your paint looking its best through the cold winter months, then consider applying some additional paint protection.

You could start with synthetic waxes that can provide protection from 1-3 months, but those who are more willing to invest might also look into ceramic coating, even if only the front half of the vehicle. Paint protection film is another option for those worried about getting scratches and chips from flying winter debris.
/


Step 6: Purchase Floor Mats and Seat Covers


Ceramic coating can protect your car's exterior paint, but you don't have to go so fancy for your interior space. A good set of rubber floor mats and seat covers should do the trick and keep your car interior from getting messed up. When choosing rubber floor mats, favour those designs with an "easy-to-clean" feature. You don't want something too intricate that you'll have to scrub for hours. Something that does the job but that can be quickly hosed down is ideal.
/


Step 7: Check the Brakes, Transmission, and Alignment


If service options are limited, and you're not able to do a full check, then at least consider a checkup of your brakes, transmission, and wheel alignment. These are all things that have a direct bearing on safety when driving on winter roads. If these have been serviced within the last 6 months at least, then you'll likely be alright for the winter. However, if you have reason to believe something might be wrong — a squeaking noise when braking, the car pulling a little to the left, sluggish gear shifts on an automatic, etc. — then let a mechanic take a look ASAP.
/


Step 8: Prepare a Winter Emergency Kit


Finally, you should always have an emergency kit in your car in the event of a breakdown or accident, but if you don't then right before winter sets in is a good time to get one ready. Besides the regular emergency gear: tyre repair kit, first-aid kit, torch, blankets, a phone charger, jumper cables etc, you should also load up a shovel in case you have to dig snow, an ice scraper for your windscreen, additional windscreen washer fluid, as well as additional warm clothing and gloves. With these items, you'll be ready for anything.