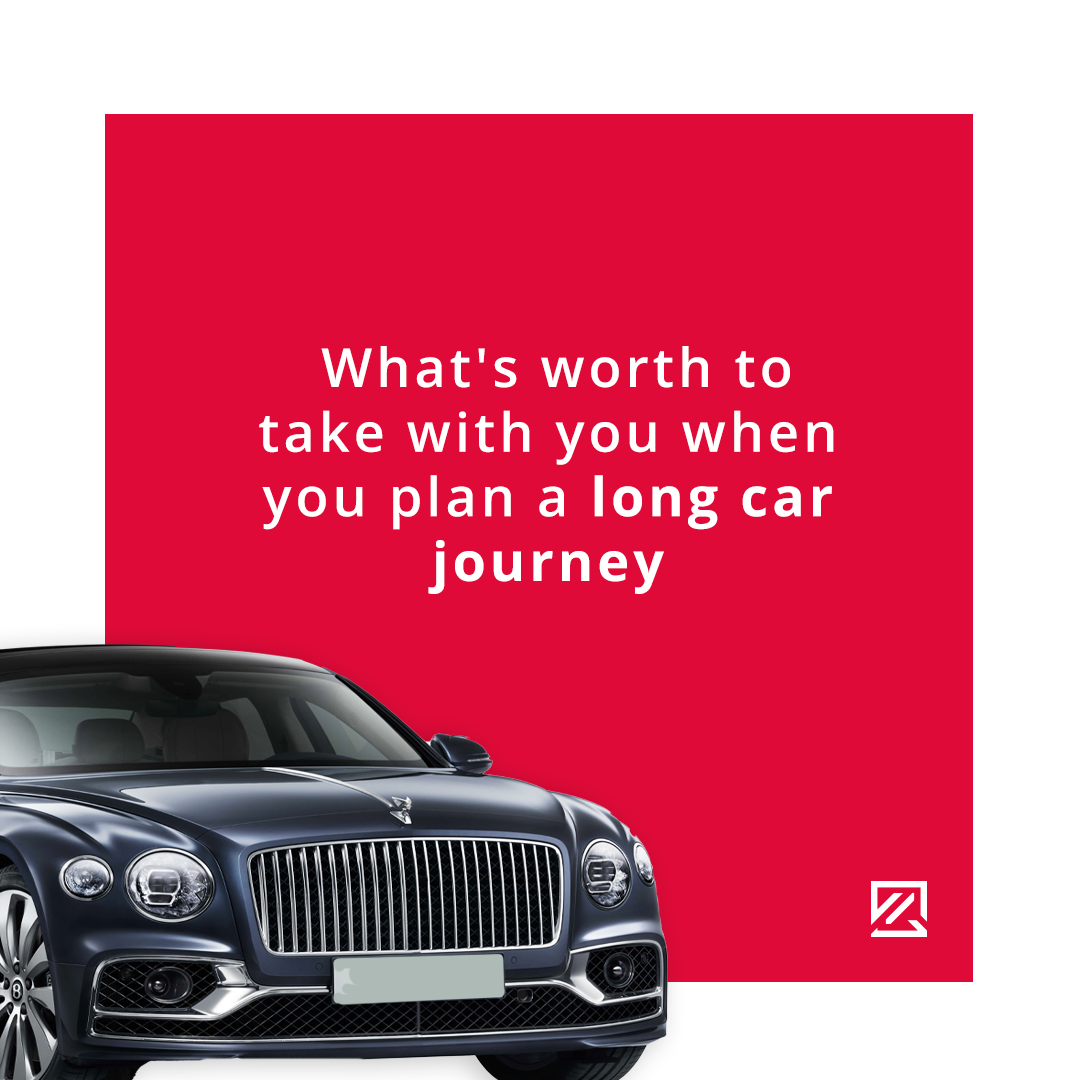 Planning a Long Car Journey: What's Worth Taking?
Summer is coming and you might well be planning an extended car journey around the country. The UK isn't a huge place, but car journeys can still be long depending on your starting point and your destination. For example, driving in the southwest of England and the Scottish Highlands can be slower because of the absence of large motorways. Weather can also slow you down.

So, what are the right things to pack into the car when you're planning such a journey? Some families struggle knowing what's right to take and what is simply a waste of valuable boot space. In today's blog, we'll offer up some valuable tips on what's worth taking on your long car journey.
/


What's Worth Taking on a Long Car Journey?

The following items are all great choices to put into the car for a long journey. You don't need every single one, of course, but take a look and then prioritise based on your individual family need.

Snacks and Water
This one is important for both families travelling with kids and for groups of adults travelling in the car together. Having healthy snacks for the road like trail mix, granola bars, carrot/celery/cucumber sticks will keep everyone refreshed and feeling good. If you are in more of the party mood, easy shareables like crisps or tortilla chips are also fine, but they can get messy when crumbs are dropped.

An ample supply of water in the car is also critical. Either keep bottled water in the boot that passengers can easily reach, or plan rest stops at which you can refill your re-usable bottles if you're trying to avoid disposable single-use bottles.

Digital Entertainment
Once again, this can apply to groups of adults, but it's most important and useful for families travelling with kids or teens. Young passengers easily get bored on long car journeys, and one of the most effective distractions that you can offer to them is easy, well-charged digital devices like smartphones and tablets, or possibly a portable DVD player if you have one.

If you drive a very fancy car with rear entertainment screens, then that problem is solved, but nowadays even budget cars have the facility for rear-seat USB charging ports so kids can be kept entertained using their favourite games, movies and TV shows. Entertainment devices are always worth packing. Forget rules on screen time, this journey demands that those young passengers remain amused.

Emergency Kit
It's of course essential, too, that you pack an emergency kit just in case something happens on the road. Your emergency kit should include a first-aid kit, of course, as well as basic over-the-counter medicines like aspirin/paracetamol, Rennie tablets and similar things to use just in case. It should also include a torch, blankets, tire repair kit (one probably came with your car), spare phone charger and some extra water and non-perishable snacks.

Some useful additions in the modern age also include hand sanitiser, toilet paper, wet wipes all for hygiene reasons, as well as additional rubbish bags if you're going to be doing a lot of eating and drinking in the car during the journey.

Waterproof Gear
You don't know when and where you might get caught out in heavy rain, whether it's while you're still on your way somewhere or after you've reached your destination. You might need to get some waterproof gear on right in the car before you head out to your campsite or overnight accommodation, or even just if you're parking outdoors and heading into motorway services. Some wellies, umbrellas, ponchos and/or waterproof coats are always worth packing for a long car journey.

Easy-Grab Spare Clothing
Most of your clothing you'll have packed away in your main luggage, but always keep one set of clothing per person in some easy-grab form. If someone gets car sick or a child has a toilet accident on the road, it's handy to make the quick switch. For both kids and adults, it's also useful to bring this kind of spare outfit in case you spill some food or drink on your clothes during the journey.

What it also does is it saves you from having to pull out your larger luggage containers, open them up and dig through them looking for a replacement outfit. A spare t-shirt, pair of shorts or jeans is usually enough to suit any need, and it can fit nearly into a regular plastic shopping bag or bag for life.

Travel Pillows
When sleep is the name of the game, comfort should be your aim. Besides distracting passengers with digital entertainment like movies, TV shows or a fun playlist on the car's sound system, getting passengers to sleep is a great way to pass the time. One way to ensure a more sound and comfortable sleep that won't result in neck pain for anyone is to use some sort of travel pillow.

If you have young kids who are riding in a car seat, then that car seat might already have some solution to the neck pillow problem. At any rate, travel pillows are definitely worth packing, and ideally enough for one per passenger, especially the rear passengers.

Paper Map
Next, this is one of the more archaic items that we are recommending, but having a paper map or road atlas of the UK in your glove box is a really great idea. You might wonder why you'd need it when you've got Google Maps and onboard navigation to use. The map is the last line of defence when technology goes wrong. Let's say you're in a place with no signal, or your navigation/smartphone is glitching or lacking battery power, then the paper map might just save your bacon.

Conventional Travel Car Games
For the same reasons as bringing the paper map, you should also consider a few conventional travel games like Travel Scrabble and similar items. They're low-tech but will serve you well if either the digital devices are charging up, or if you insist on not letting kids or teens wear out their eyes with screens for the whole journey. Travel games also promote more conversation between passengers, which is nice.
/


Conclusion: Pack Smart, Think of Every Need

The key to knowing what to take and what not to bother with is just to ask yourself a simple question, "Is there a situation where not having this item would create a real problem on the road?" If the answer is no, then you don't need that item. Stay safe on your road trips this summer!