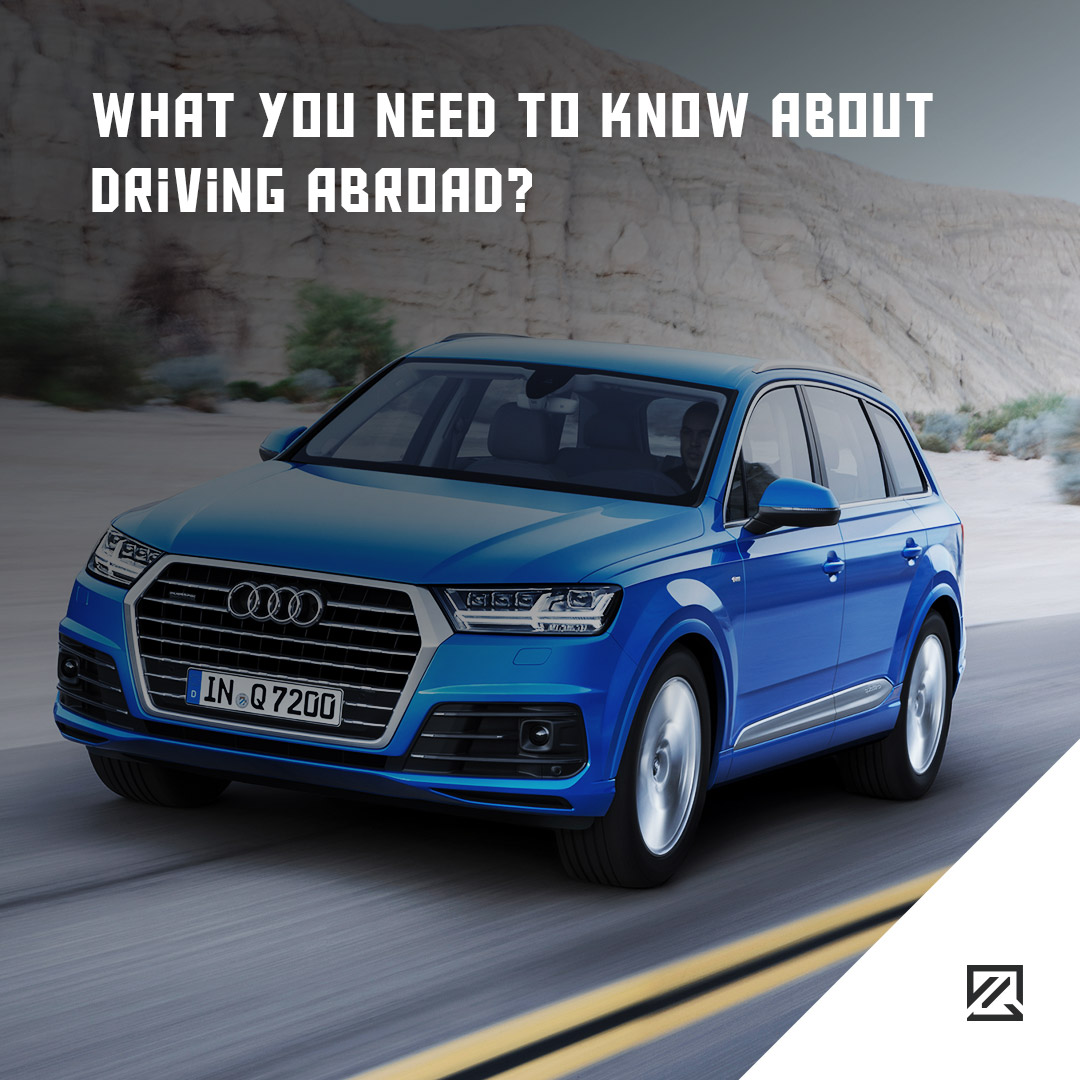 What You Need To Know About Driving Abroad
With summer holidays upon us, many of us are thinking about travelling a little further afield and making the most of a road trip abroad. Driving abroad doesn't have to be stressful and can allow you to see more of the area, working on a schedule that suits you. However, for your road trip abroad to run smoothly, there is a checklist you'll need to follow to ensure you stay safe and have a great trip.
Five things you need to know about driving abroad:
1. Outside of the EU
In the EU and EEA, you can use your UK driving licence. However, if you are driving outside of the EU, then you will need an International Driving Permit. You can purchase an International Driving Permit from your local post office and will cost £5.50. To be eligible, you need to have a full licence and be over the age of 18.
Remember, different countries have different age restrictions for driving. Be sure to check in advance.
2. Check your insurance
It is essential to check whether your car insurance permits driving abroad. You should let your insurer know in advance, and they may be able to add driving abroad to your current insurance policy. Usually, this addition will be third-party only. So if you want your insurances to cover any potential car repairs, you may need to pay extra for comprehensive cover in Europe.
Remember, many insurers will not insure you outside of the EU. If you are travelling outside of Europe, you may need to find a specialist cover.
3. Create a travel pack
It is crucial to keep all driving documents safe as well as accessible when you are driving abroad. While you may not need them, it is important to have them available, should anything happen. Documents in your travel pack should include;
• Your full driving licence
• Car insurance documents
• Breakdown policy cover
• Travel insurance
• Car registration documents.
4. Be safe
Different countries have different requirements of what your car needs to have when driving in that country. You can purchase European car kits in a bundle to save time, but it is worthwhile checking what the specific requirements for the country of travel are. For example, you may need a breathalyser, reflective jacket, warning triangle, torch and fire extinguisher.
5. Carry cash
Many law enforcement officers in Europe can issue fines on the spot which you have to pay immediately. While it is worthwhile brushing up on the local laws so you do not break the law, it is also worthwhile carrying an amount of cash with you, should you get caught.