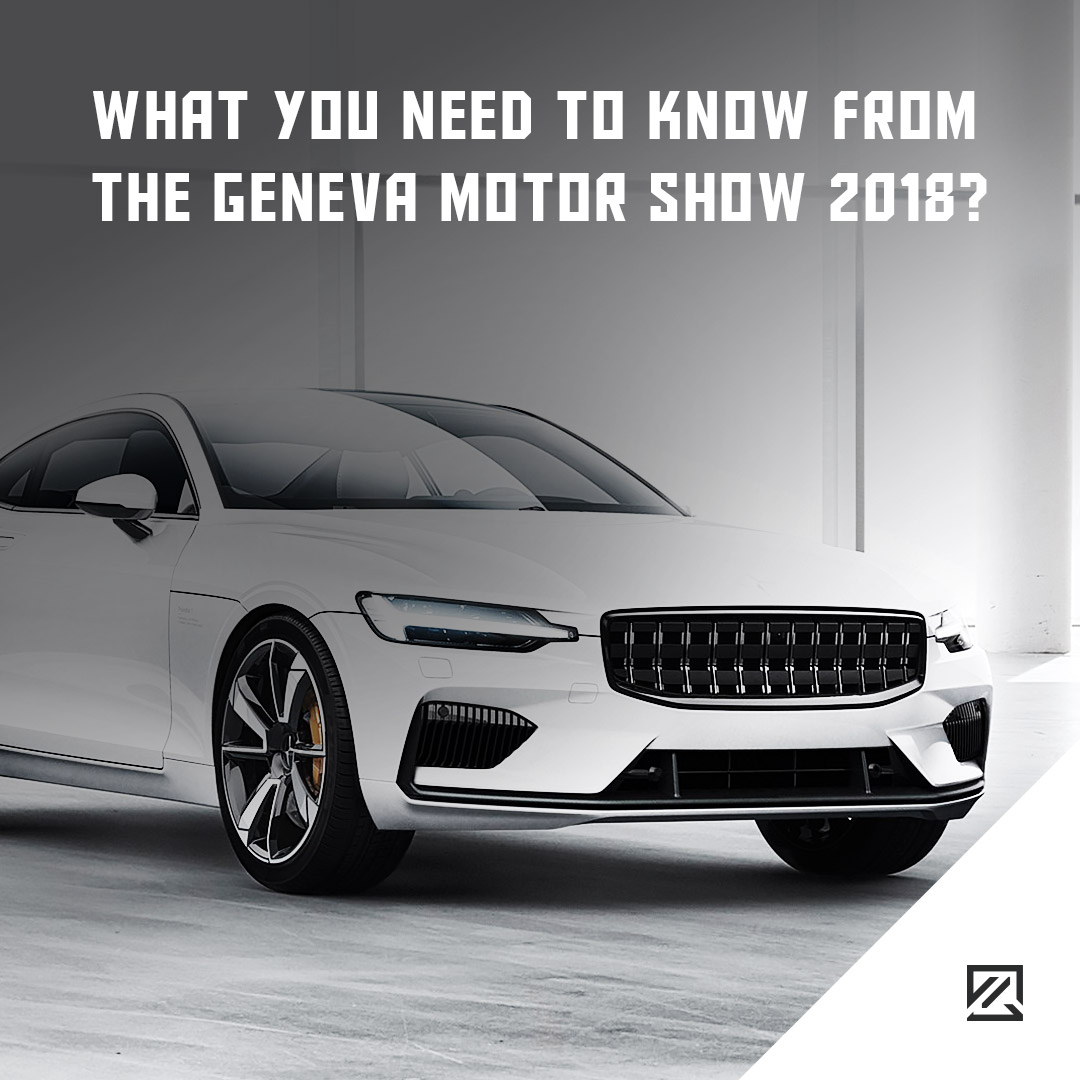 What You Need To Know From The Geneva Motor Show 2018
Taking place from the 8th to the 18th March 2018, the prestigious motor show celebrates its 88th birthday in 2018. For manufacturers, it is a chance to demonstrate and display concept cars so that they can gauge a reaction and decide to proceed with taking the concept car onto the production line.
As with all car shows in the last couple of years, the focus is on electric vehicles, more importantly, cars that can go fast and rival the vehicles on the market but using battery power instead of gas. So, did the Geneva Motor Show live up to expectations of showcasing more electric vehicles? Here are the key moments from the Geneva Motor Show 2018.
Top three moments of the Geneva Motor Show 2018
1. Starting the show with Volvo
Volvo kicked off the Geneva Motor Show 2018 by introducing the Polestar 1. It was the first outing for the Polestar 1 and the first chance for the public to feast their eyes on the design. The Polestar team claim that the Polestar 1 will be the only hybrid car that they produce. With this car they hope to tempt the buyers who are not convinced of 100% electric cars.
The Polestar 1 can complete 93 miles on an electric charge, however the car also has a turbocharged 2.0-litre engine which helps to give the Volvo Polestar 1 the longest range of all the hybrids on the market. Although the car does have eco-friendly credentials, there is a less eco-friendly side to the car which is that it provides a 600 horsepower. With coupe styling the car is attractive and the team suspect it to be a popular hybrid on the market.
2. Pre-order for Honda Urban EV
While Honda introduced the vehicle in September 2017 as a concept car, Honda has refined the vehicle and showcased the car again at the Geneva Motor Show and announced that they were starting to take orders for the retro-inspired vehicle as they begin production ready for selling in 2019.
The iconic appearance of the Honda Urban EV is the reason behind its demand, however, it remains to be seen whether customers will receive the square steering wheel or the wooden dashboard. It is also likely that the touchscreen will be reduced too.
3. Toyota will stop selling diesel cars this year
Another significant announcement from the Geneva Motor Show 2018 was that Toyota is phasing out diesel passenger vehicles in 2018. However, will continue to sell commercial diesel vehicles. The reason behind this is through customer demand. In Europe, the diesel cars from Toyota represented less than 10% of sales last year.
Toyota believes the lower sales and phasing out of diesel cars is the death of diesel. However, Volkswagen chief thinks diesel will experience a revival.