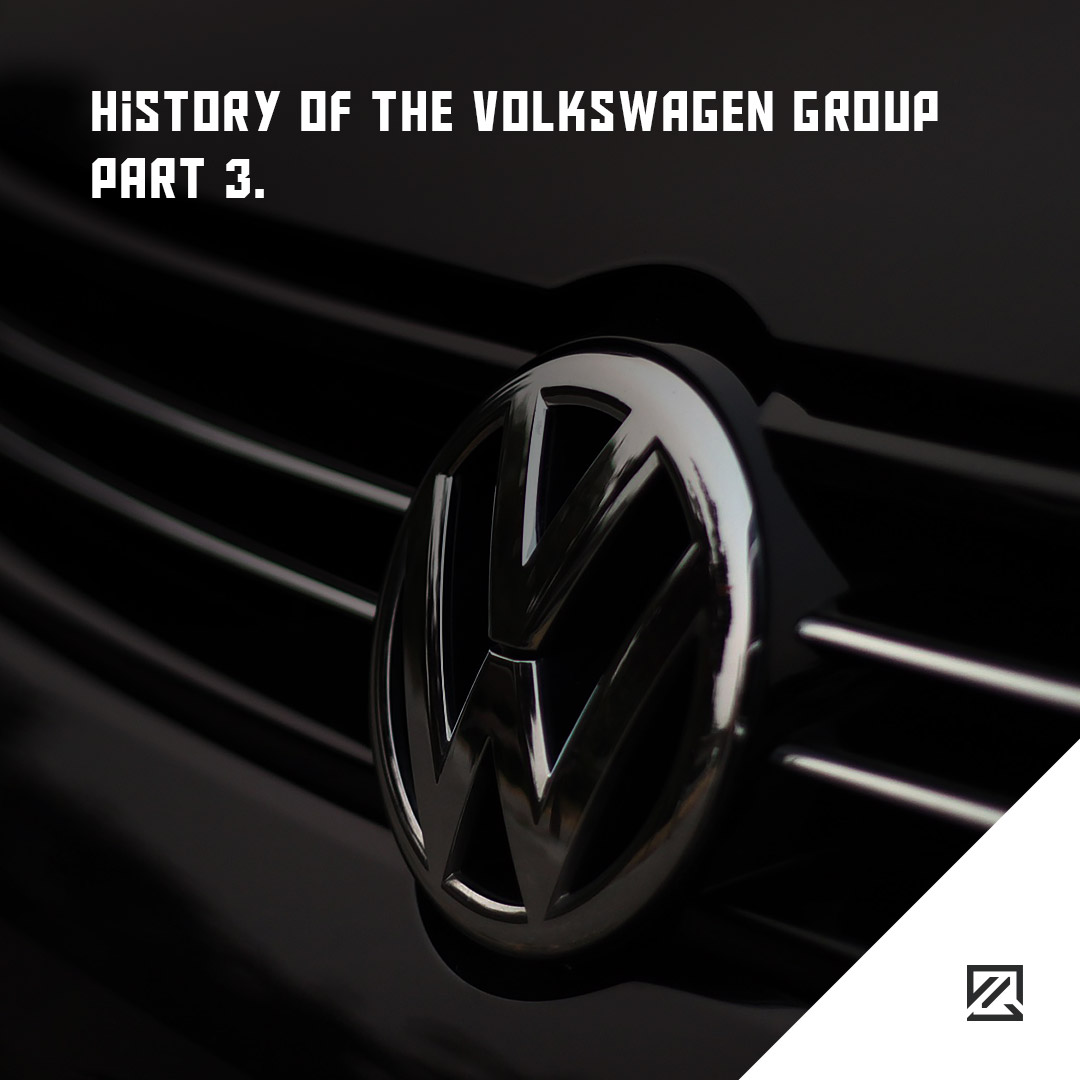 History of the Volkswagen Group: Part 3
Heading from the late 90's into the 2000s and Volkswagen were really going from strength to strength. 1998 saw them add prestigious car manufacturers Bentley, Bugatti and Lamborghini to their impressive and seemingly ever-expanding portfolio. Volkswagen spent £430 million acquiring Bentley, which was enough to see off a rival bid from BMW. It was evident to see that the group had come a long way since its troubled beginnings.
Acquiring Skoda
1995 had seen Volkswagen increase their shares in Czech car manufacturer Skoda and on 30th May 2000, Volkswagen acquired full control of the company, thus becoming another fully owned Volkswagen subsidiary. So, at that point, they had Skoda, Bentley, Bugatti, Lamborghini, SEAT, as well as Audi, on their books, so to speak, and they were fast becoming the powerhouse when it came to car manufacturing.
2002 saw the implementation of a new working plan at Volkswagen. The group was divided into two parts after some restructuring. The Audi side, which consisted of Audi, Lamborghini and SEAT would look to focus on the sports vehicle area. The other aspect of the business, saw Volkswagen, Bentley, Skoda and Bugatti concentrate more on traditional values. Audi oversaw one side and Volkswagen the other. This system went on for around five years, ending in 2007.
Acquiring Porsche
It was another big year for Volkswagen in 2009. First of all, in October they looked to rescue long-term partner Wilhelm Karmann GmbH, who was facing bankruptcy. They received approval the following month, acquiring all of Wilhelm Karmann GmbH's assets and looked to restart the production of vehicles again in a few years' time.
The following month saw the acquisition of a 49.9% share in Porsche. They planned on a merger with Porsche taking place in the year 2011, but it was announced that it couldn't happen at that time but that both companies wanted the merger to happen at some point. It was in 2012 when Volkswagen finally became Porsche's parent company. They paid an estimated $5.58 billion to acquire the remaining company shares, and their dream of an integrated automotive group was complete.
Adding Suzuki
January 2010 saw Volkswagen looking to expand their portfolio once more. This time they purchased a 19.9% stake in the Suzuki Motor Company. This saw Suzuki reinvest the money received for their shares in buying a 1.49% share in Volkswagen. The following year though Suzuki filed a lawsuit against Volkswagen, requesting that the 19.9% stake bought from them should be returned.
While the last twenty years has been prolific for Volkswagen, it remains to be seen how the next decade will shape Volkswagen for the future.