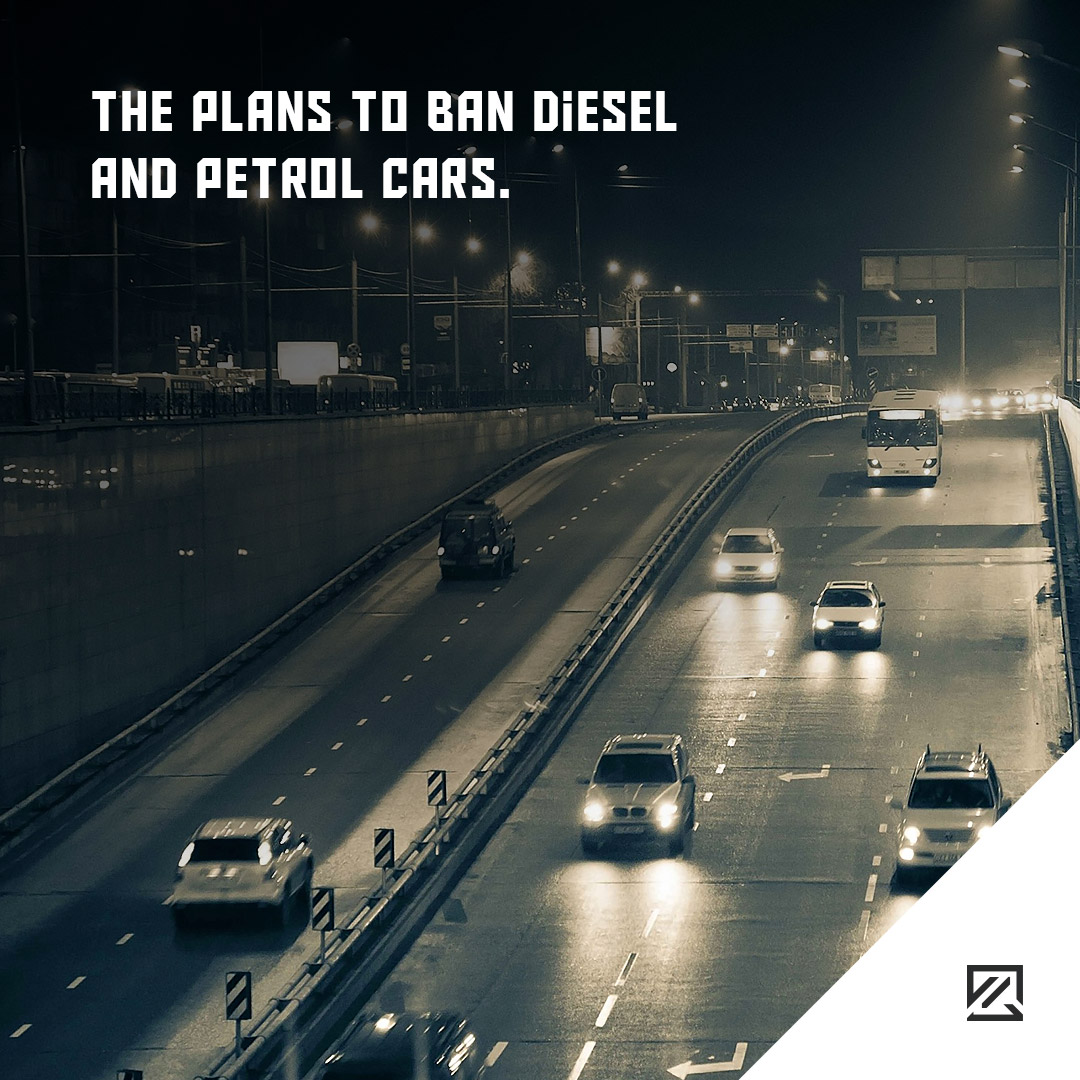 The Plans To Ban Diesel and Petrol Cars
The British government have followed France in announcing plans to ban new petrol and diesel cars by the year 2040. With poor air quality posing as the biggest environmental risk to public health in the United Kingdom, the government have put together these plans in order to clean up dirty air and pollution.
What are the incentives?
It's believed the plan is to eradicate new car sales that aren't zero emission vehicles. So people would be encouraged to buy electric cars for example, and there are already initiatives to do just that. The Automated and Electric Vehicles Bill was introduced during the Queen's Speech, and this included that motorway service stations, as well large fuel retailers, would be required to provide charge points for electric vehicles.
There's also a £4,500 plug-in grant that acts as an incentive to people when they come to buy a car. With people knowing they could potentially save up to £4,500 when purchasing a new car, they may be inclined to opt for an electric vehicle. So with some already making the switch, are the government's plans to ban the sale of new diesel and petrol cars achievable and realistic?
Electricity shortages?
First of all, many experts believe that electric vehicles are less practical than their diesel and petrol rivals, as well as being more expensive too. This has been proven so far by new car sales, with only 4% of vehicles being sold electric. Then there's the pressure that will be put on the National Grid to consider. It could see rises in demand at peak times of up to 50%. The UK could have to rely more on imported electricity to satisfy the demand.
Diesel scrappage scheme?
With pollution being the catalyst for change, drivers of vehicles running on diesel could end up facing pollution taxes, or they could even find themselves banned from travelling during rush hour. There are also plans to talk about a diesel vehicle scrappage scheme, where drivers of diesel cars would be financially compensated for surrendering their vehicle.
Unfair treatment?
Diesel drivers could be left feeling that they have been unfairly treated if pollution taxes and rush hour driving bans are brought in. For some, they may believe that they are having their hand forced into buying a new electric vehicle, due to the penalties incurred through owning a diesel vehicle.
There has to be a change, as pollution from cars is still having hugely detrimental effects on the environment and people's health. The technology available can help make significant improvements to air quality as well as public health. Whether it's possible by 2040 remains to be seen. Will the demand for electricity be too great? Are there enough charging ports to cope with a mass influx of new electric vehicles? These are all questions that have yet to be answered.