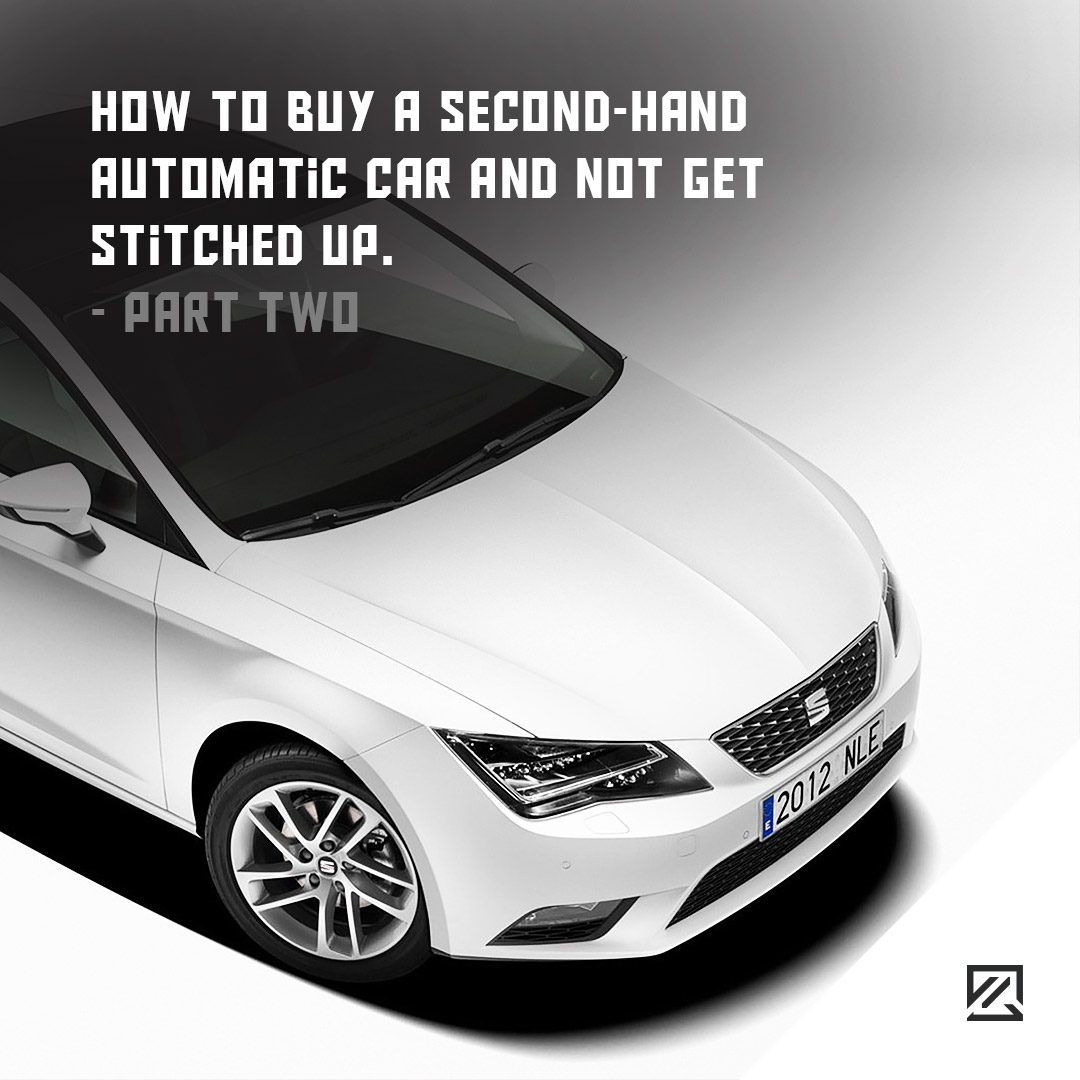 How To Buy A Second-Hand Automatic Car And Not Get Stitched Up – Part Two
Buying a second-hand car is never easy, it takes a lot of trust and expert knowledge to make sure you're getting a great deal, and you won't be stitched up. This is even more important when it comes to buying a second-hand automatic car. If you're in the market for a used automatic, here's some key advice to consider.
Due to the intricacy of the engineering that goes into the production of an automatic car,
the repair costs can be pretty steep in comparison to manual vehicles. This is down to the complicated process of fitting the replacement and the cost of the part in the first place. It is crucial for you to have a rough idea of the condition of parts in the car before you purchase it. You should also find out about any work that has been carried out on the car previously. Taking a mechanic or somebody knowledgeable about cars along with you when looking at a vehicle would be advantageous.
Getting repairs done to an automatic could potentially take longer too,
especially if there is a problem with the transmission. It is common for dealerships and garages to look to subcontract an automatic gearbox specialist or send you there directly. These specialists are less common than normal repair centres meaning there could be a wait before the car is fixed. The complicated nature of the repairs will only serve to lengthen the process.
With an automatic car costing more to purchase,
be it new or used, the price to insure it will be slightly more than insuring a manual car. One of the reasons for this is because of the potential repair costs for the transmission that could occur. Insurers often group vehicles together based on factors such as cost to buy as new, replacement part price, potential repair times, etc. This inevitably means an automatic could find itself in a pricier category.
Taxing an automatic could also be slightly steeper than taxing a manual.
A fuel hungry car will cost more to tax. An automatic also produces more harmful CO2 emissions, and this also plays a part in the tax being more expensive than that of a manual vehicle.
It's important to consider the above factors when looking to purchase a used car with automatic transmission.
It could potentially be rather costly if a thorough inspection and test drive aren't carried out prior to purchase. Professional advice is always recommended and could be invaluable.