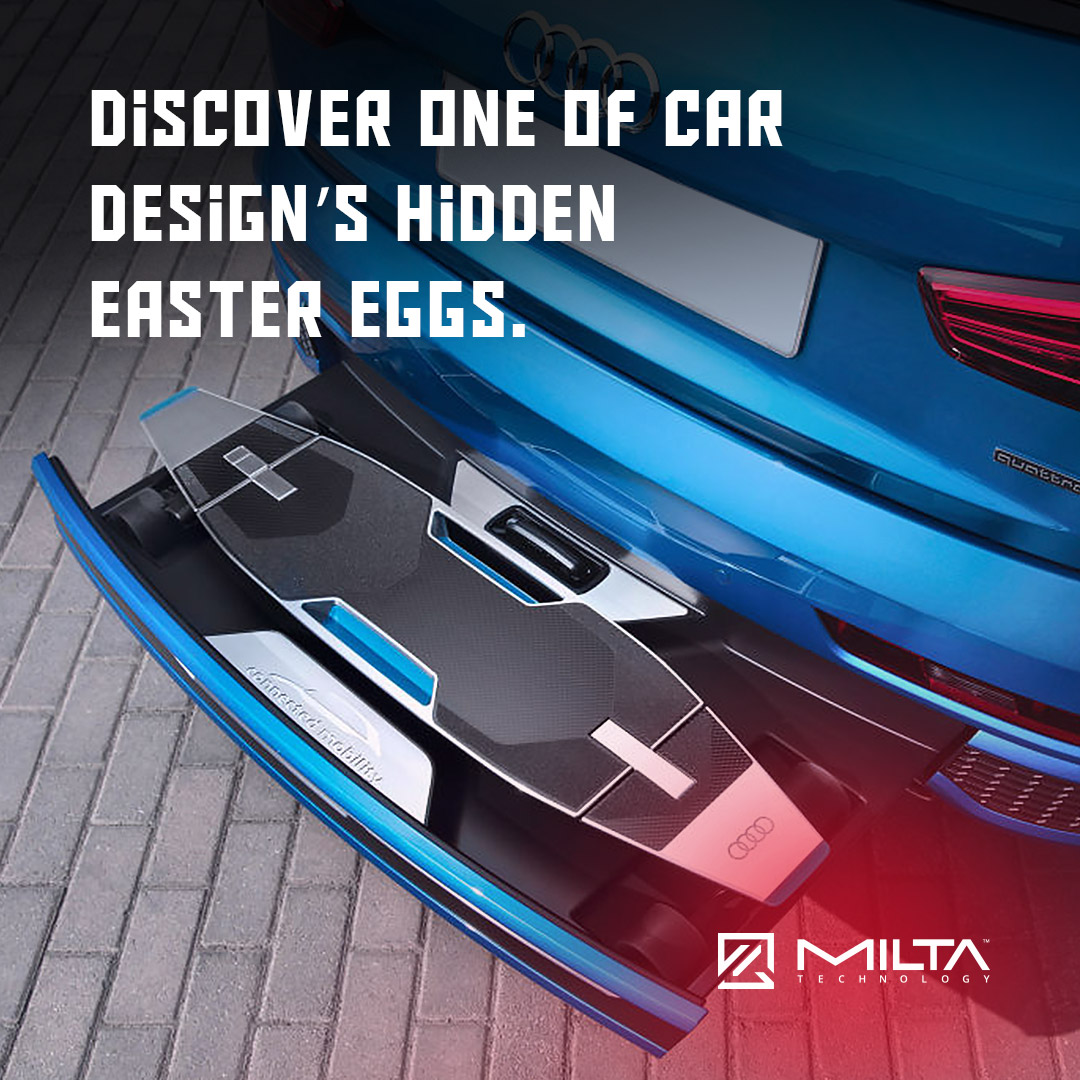 Discover One of Car Design's Hidden Easter Eggs
Your Easter egg hunt may have already finished, but we want to continue this entertainment. Automotive designers will be our Easter bunnies. Let's find out their hidden messages and designs in the cars.
You can drive a Tesla Model S on the rainbow road. You can find a friendly spider hiding in the Volvo XC90 third-row compartment. In each of the Trailhawk wheels' trim, you can find old Willy's Jeep symbol. The Porche Panamera comes with a car-shaped key fob. In the Fiat Panda door cards, you can read thousands of Panda.