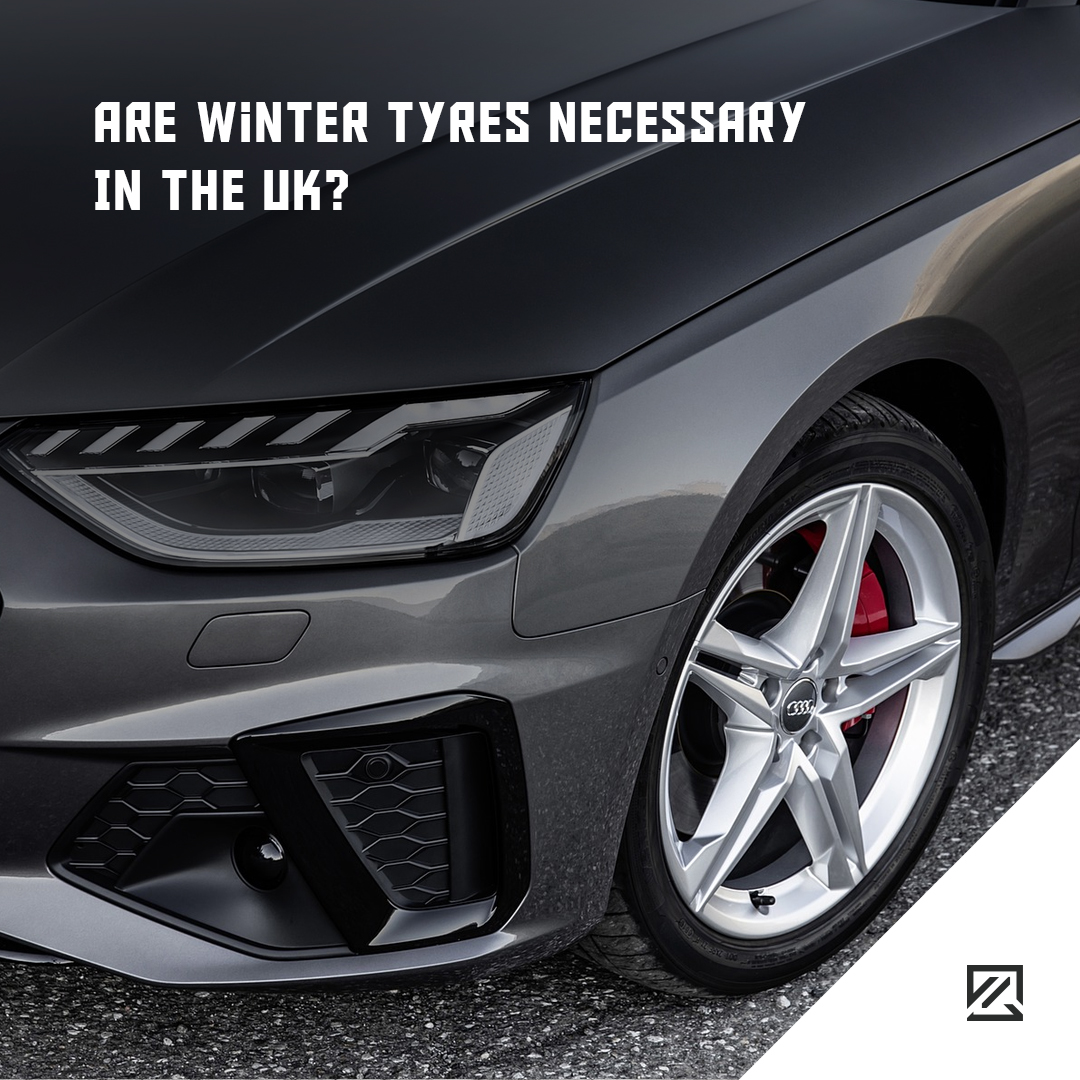 Are Winter Tyres Necessary In The UK?
While we have been enjoying the final days of summer, it is time to turn our attention to the colder, darker months ahead and the weather conditions to match. While across Europe, motorists will be switching to winter tyres, in the UK, most drivers don't bother. But, do winter tyres make sense in the UK and are they worth it?
Winter tyres explained
In the UK, the tyres we consider as 'normal' are actually summer tyres. These tyres are made from a harder compound and work optimally in temperatures above 7oC. However, when the temperatures drop below this, the tyres are too hard to provide the grip required.
Winter tyres, on the other hand, are made from a softer compound. This means that can provide substantial grip in temperatures below 7oC. Furthermore, winter tyres offer grooves within the tread pattern that helps the tyres to have grip in snowy conditions.
You can recognise winter tyres by a snowflake symbol on the side of the tyre.
What about all-season tyres?
All-season tyres are made with a compound mix that works in temperatures up to -5oC. This means that they can help in winter conditions, but they may not be hard enough compound for hotter summer days.
Sometimes, it doesn't serve a purpose to have a tyre that is 'adequate' in both summer and winter. As they say; 'jack of all trades, master of none'.
Should you use winter tyres in the UK?
Winter tyres will only serve a purpose in conditions below 7oC. So, if you live in highland conditions or areas prone to snow, slush and ice, then winter tyres can help to improve the safety of your vehicle in adverse weather condition.
However, if you live in warmer city locations that rarely go below freezing, then these tyres may not be a sensible or economic investment.
Ultimately, if you're looking for safety and effective tyres in all conditions, then switching your tyres between summer and winter is a wise choice. It may be an expensive initial outlay, but you'll have two lots of tyres working well for your vehicle which means you'll be using them both, effectively, twice as long. So it's not as expensive as it may seem at first.