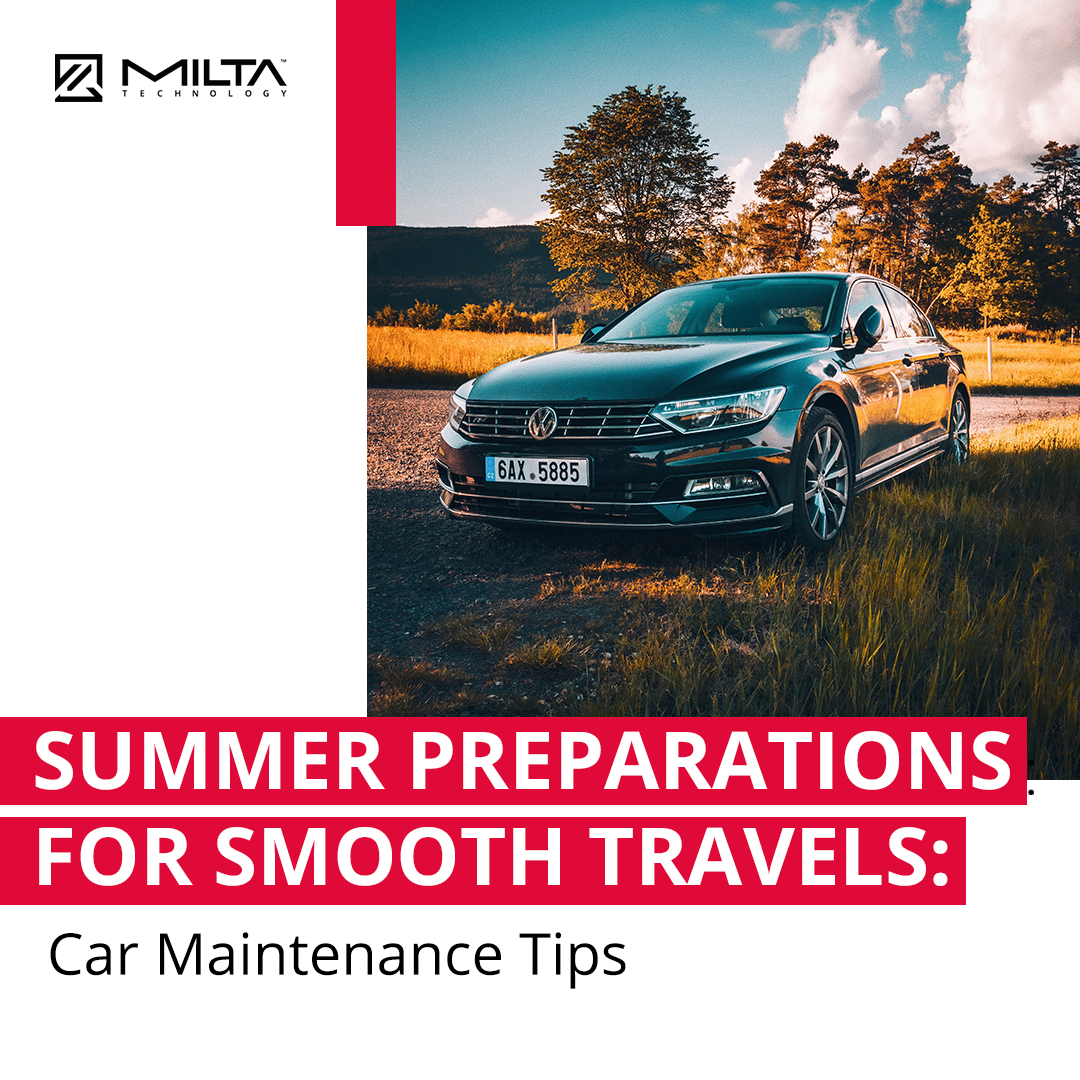 Summer Preparations for Smooth Travels: Car Maintenance Tips
As we welcome the summer season, schools close, and the allure of summer travel beckons. However, with rising global costs, short-term disruptions at ports and airports, many are opting to explore the beauty of the UK this year. As a result, cars are set to play a more significant role in holiday plans.
If you're gearing up for an adventurous summer road trip in the UK or beyond, there are crucial maintenance points to consider before hitting the road. In this article, we present a comprehensive summer checklist to ensure your car is in top-notch condition before embarking on your journey.


/


Summer Checklist: Car Maintenance
/


Tires


Your tires will endure the brunt of the road trip. The added weight of luggage and passengers demands careful attention. Check your tire pressures, keeping in mind that heat expands the air, so slightly lower the pressure to accommodate high temperatures. Also, inspect the tread depth (should be above 1.6mm) and look for signs of damage.
/


Brakes


With the extra load, your brakes will experience more wear and tear. Before your trip, have your brakes examined to ensure the brake pads are thick enough, the brake fluid is in good condition, and all components are in working order.
/


Battery


Extreme temperatures can impact your car's battery. As you transition from winter to summer, perform a battery check. Clean the cable connections and inspect the key components for corrosion. Test the battery's power level to ensure it can withstand the rigors of summer driving.
/


Fluids


Check your car's essential fluids, including oil, coolant, transmission fluid, power steering fluid, and brake fluid. If the oil or transmission fluid is nearing the recommended change interval, consider doing it before the trip. Verify power steering fluid levels and examine its condition. Likewise, ensure the coolant level is sufficient for your journey.
/


Windscreen Wipers and Fluid


Summer showers are always a possibility, especially in the UK. Replace your windscreen wipers if it's been over 12 months since the last change. Ensure they effectively clean your windscreen and carry a spare set just in case. Don't forget to stock up on washer fluid too.
/


Air Conditioning


If you plan to travel to mainland Europe where temperatures can soar, service your air conditioning system. Make sure there are no leaks, mold, or mildew in the conduits, and that the refrigerant level is adequate. Due to the complexity of the A/C system, it's best to seek professional servicing.
/


Emergency Readiness and Service Providers En Route


Be prepared for unexpected emergencies during your trip. Research emergency breakdown or repair services in the areas you'll be visiting using Google Maps. Assemble an emergency kit containing first-aid supplies, basic medications, bottled water, non-perishable snacks, spare clothing, blankets, a tire repair kit, extra washer fluid, a torch, and a charged power bank for your phone.
/


Check More, Risk Less


While it may seem like an additional expense, taking the time to inspect these key maintenance points significantly reduces the risks associated with long summer drives. Travelers often venture into remote areas during the summer, making breakdowns more challenging to handle. Hence, investing in preventive maintenance ensures a smooth and enjoyable summer travel experience.