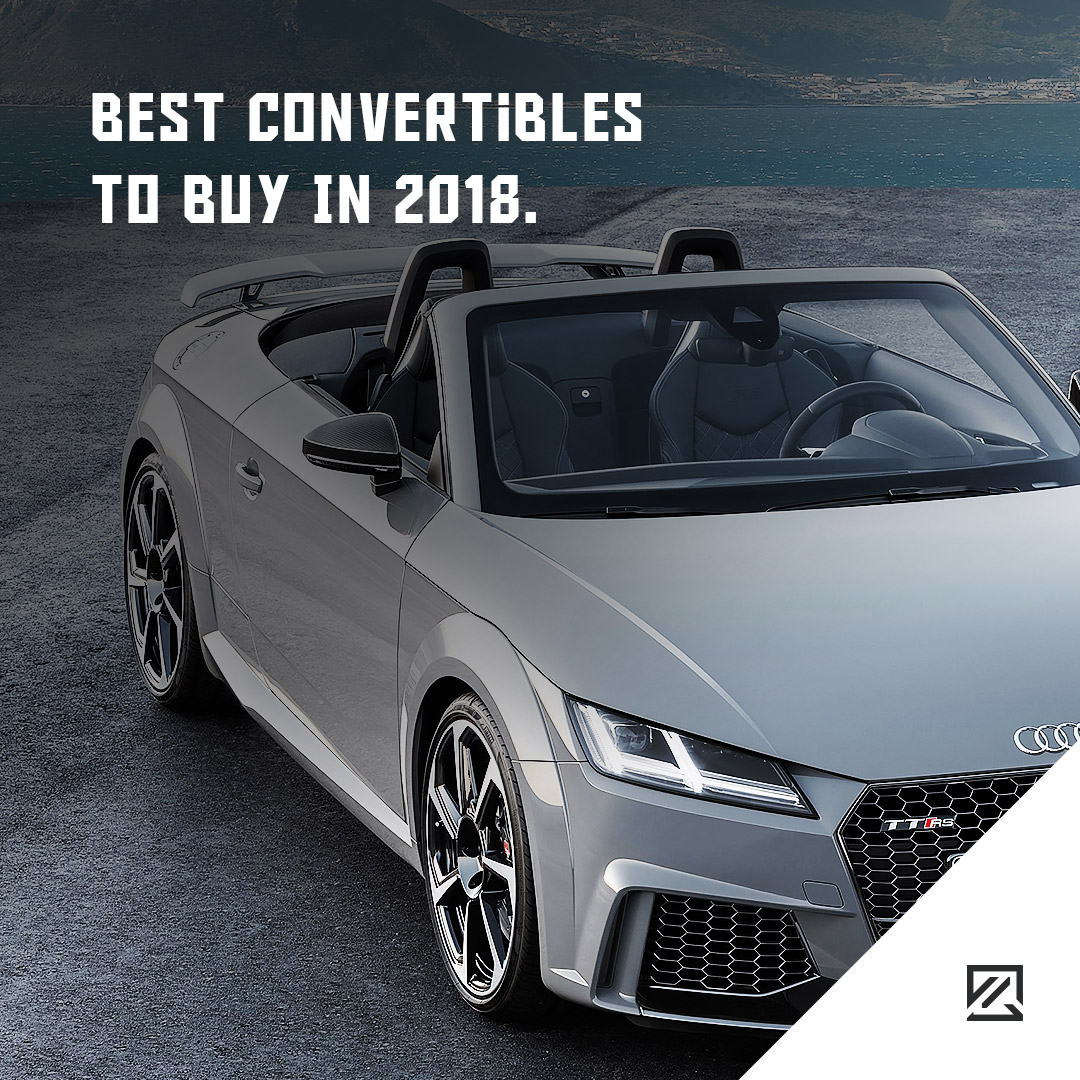 Best Convertibles To Buy In 2018
The sun is finally becoming a more regular feature, and that is leading more and more people thinking about how to make the most of the lovely weather. One of the best ways of making the most of the weather is by driving in an open-top car. So, which are the best convertibles to buy in 2018?
Top four convertibles in 2018
1. BMW 2 Series Convertible
This vehicle is incredibly comfortable and ergonomically designed which makes it great for long drives such as summer road trips. It has a sleek design and fun features. However, one of the main benefits is that the vehicle is a four-seater which is relatively rare in a market full of two-seater convertibles. Economical, good handling and a range of sport trim options, there is a BMW 2 Series Convertible to suit almost anyone.
2. Mini Convertible
Small, smart and iconic, the Mini convertible has a firm fan base. The Mini Convertible has all of the best features of the modern Mini but also allows you to make the most of sunny weather. The only drawback for those who are particular with aesthetics is that fact that the electric folding roof is fabric. As in the name, the Mini Convertible does not have space but is nippy and fun and looks great to passers-by.
3. Audi TT Roadster
The Audi TT Roadster is known for being an exciting ride and for putting the fun back into driving. It has a high performance distinctive to Audi and has an impressive interior field with features and gadgets to make driving even more enjoyable. It is small but slick. As only a two-seater, many would argue that it is not entirely practical, especially as the vehicle comes with very little storage space as well. However, if you want a car that will get you out on every sunny day, this is an understandably popular choice.
4. Mazda MX-5
It is no surprise that the Mazda MX-5 regularly tops the pole of 'best convertible car'. This model has been impeccably designed, turns heads and despite its popularity has a cult classic feel with many die-hard fans. Despite having the feel of a sports car, it is hard-wearing, reliable and offers economical running costs. It carefully balances practicality, with performance and, of course, style.