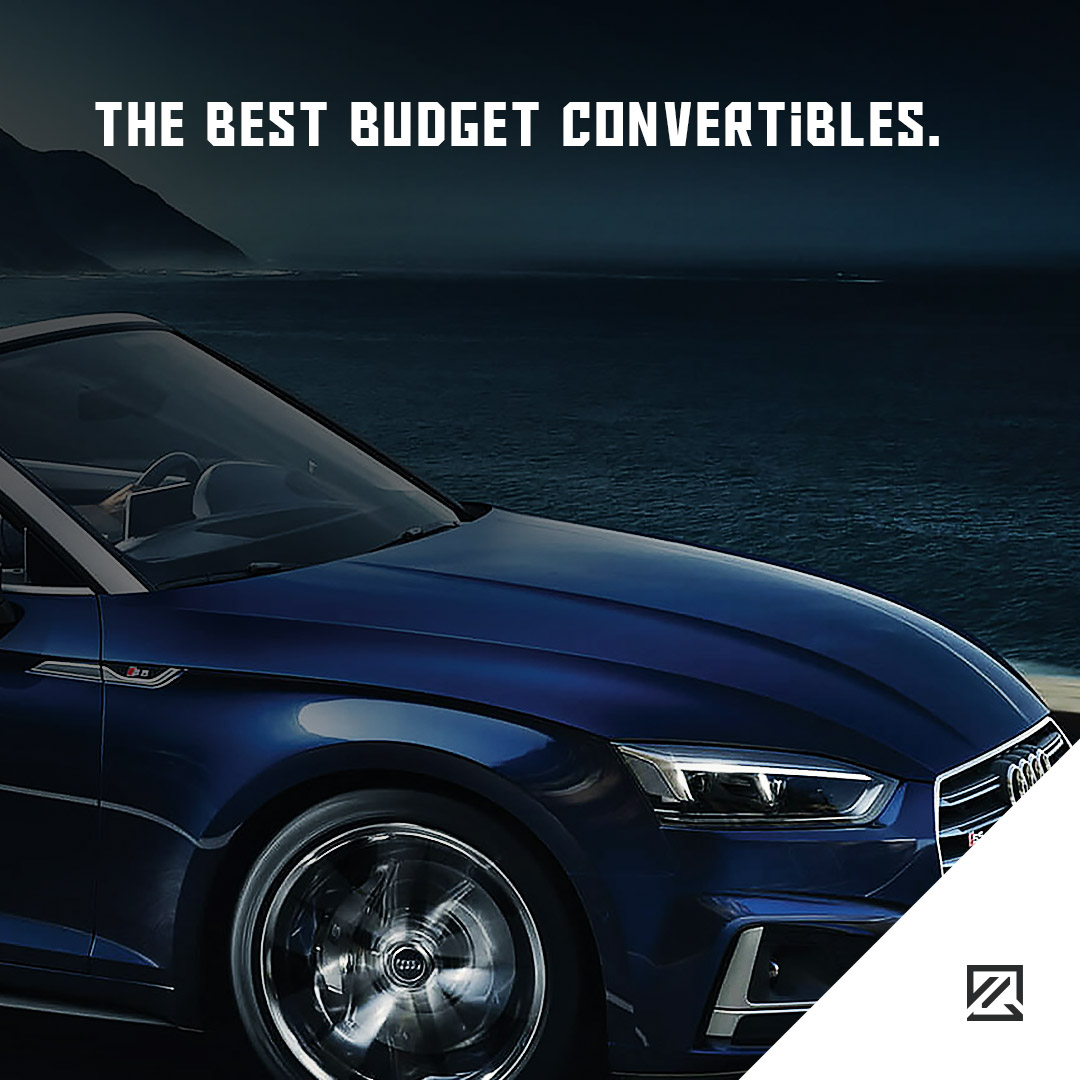 The Best Budget Convertibles
With glorious summer weather, there has never been a better time to make the most of it than with a convertible car. It is no surprise that more and more people want a convertible during the summer months and with that, drop-top cars will often come at a premium price. However, if you want a convertible car to enjoy just for the summer, then you'll want to find the cheapest options out there, so you don't waste your money.
So, can you find convertibles that are cool, fun and enjoyable at a budget price? Here is our selection of the best budget convertibles to increase driving satisfaction without causing a horrendous dent to your bank balance.
The best convertibles to buy on a budget
1. Toyota MR2
The Toyota may not have the wow factor of some other convertibles on the market. However, it has a sporty function and a decent price. Toyota considered the MR2 too impractical, so they have not made another version or continue to manufacture and sell the MR2. However second-hand, you can find a well-cared for and reliable model for just over £1,000.
With prices around £1,000, you can receive a 1.8-litre petrol engine with 138bhp. It is a lightweight, nippy vehicle that can provide a lot of enjoyment on a hot summer day.
2. Audi A3 Cabriolet
While convertibles are considered the cars for the summer months, an Audi A3 Cabriolet is a car you can enjoy all year round thanks to its practicality. As a diesel option, it has a 1.9-litre engine which can deliver 55mpg but still looks cool and stylish as well as being economical.
While you can find a second-hand model for around £5,000, this is still a good budget car for a convertible as its practicality means you can get a lot more use out of it than just the sunny days. Its interior is plush, comfortable and practical and should retain its value well if you're looking to sell later down the line.
3. Mazda MX-5
It is no surprise that the Mazda MX-5 is the best-selling convertible on the market, purely for the fact it is great fun to drive. It is compact, nippy, light and nimble which can give you great fun on the roads and looks excellent parked on the drive too.
You can find the third-generation model at prices around £3,000 with a choice of a 1.8 or 2-litre engine.