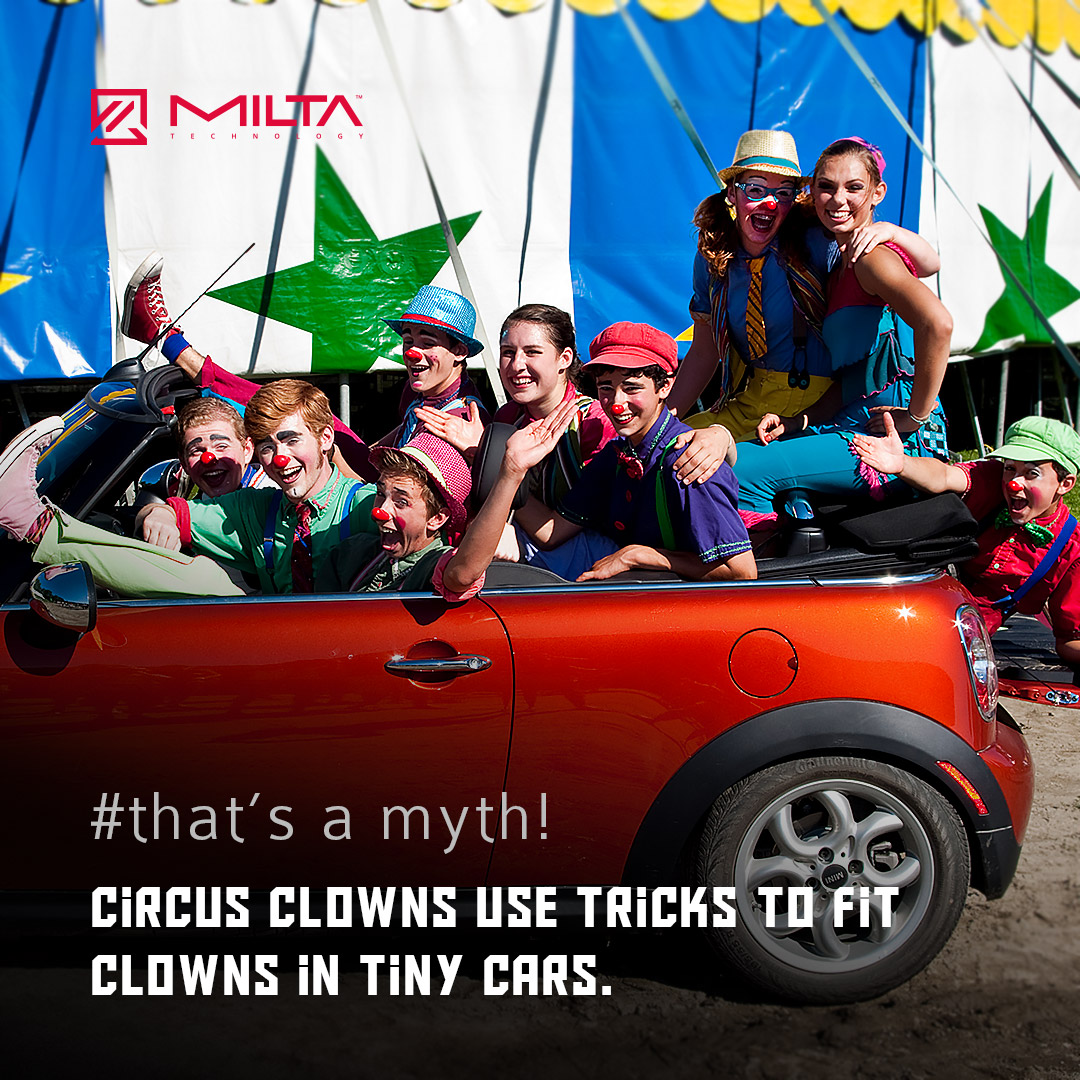 Circus clowns use tricks to fit clowns in tiny cars
You have probably seen a show where a lot of clowns step out from a tiny car. The average clown car will be able to fit 14 to 21 clowns. You will be surprised, but there is no trap doors or other specific tricks. Warning! Spoilers ahead!
The secret is a free space in the car. They empty real cars by taking out every possible part of the interior. They also install handles to help clowns move inside the limited space. Clowns also practice a lot before they all can fit in the small car.