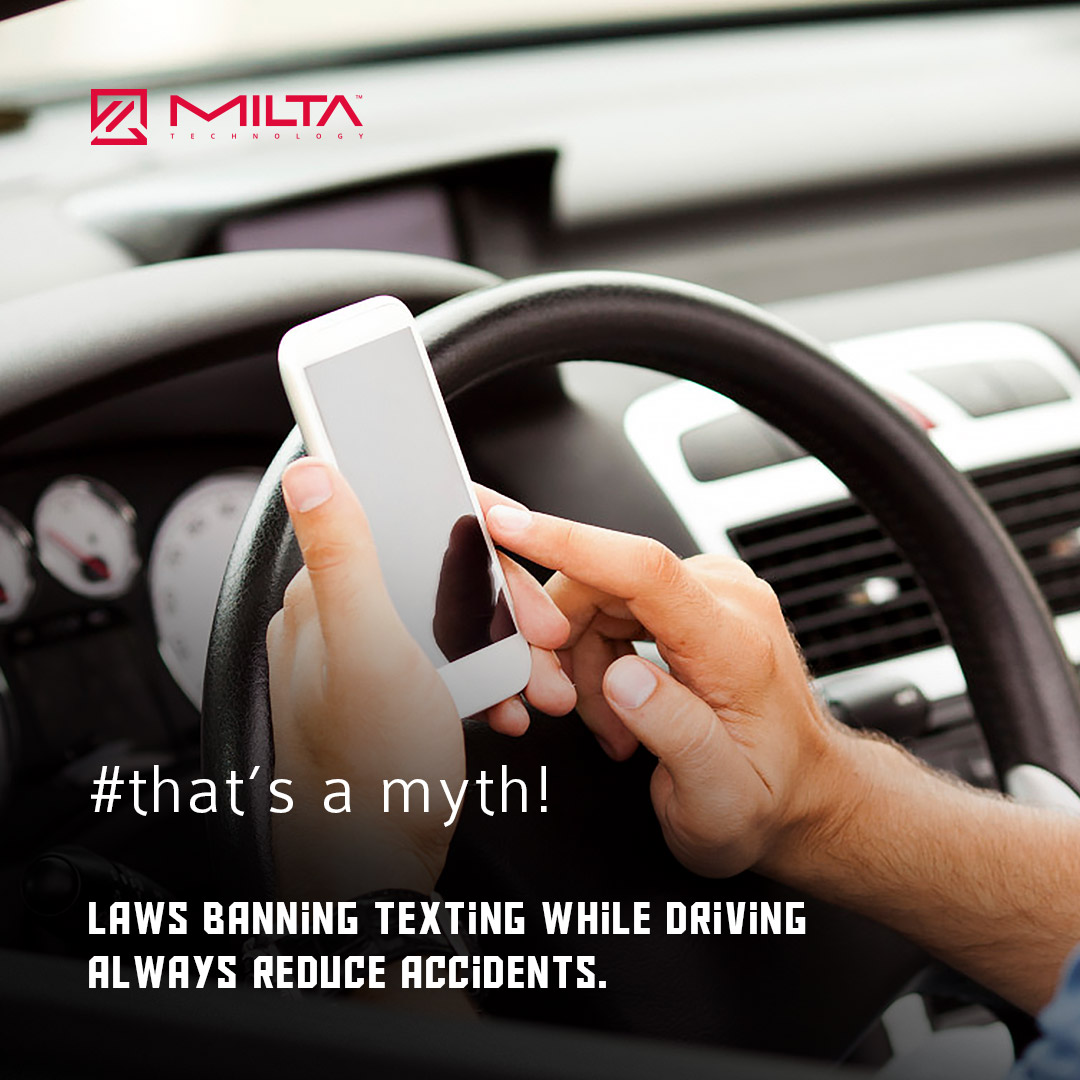 Laws banning texting while driving always reduce accidents
Although it may seem reasonable that banning texting while driving should reduce the number of accidents, it is not always true. When such law is introduced, some people will not stop using their phones behind the wheels, but rather hide the phone below their dashboard so that police cannot see what they are doing.
This way, they may not see a dangerous situation that they could notice if their head was up. It happens due to the fact, that we can see not only what is in the centre of our vision, but also partially what is around it. This doesn't mean that we should allow texting and driving, but rather to focus more on education than punishment for misbehaviour.