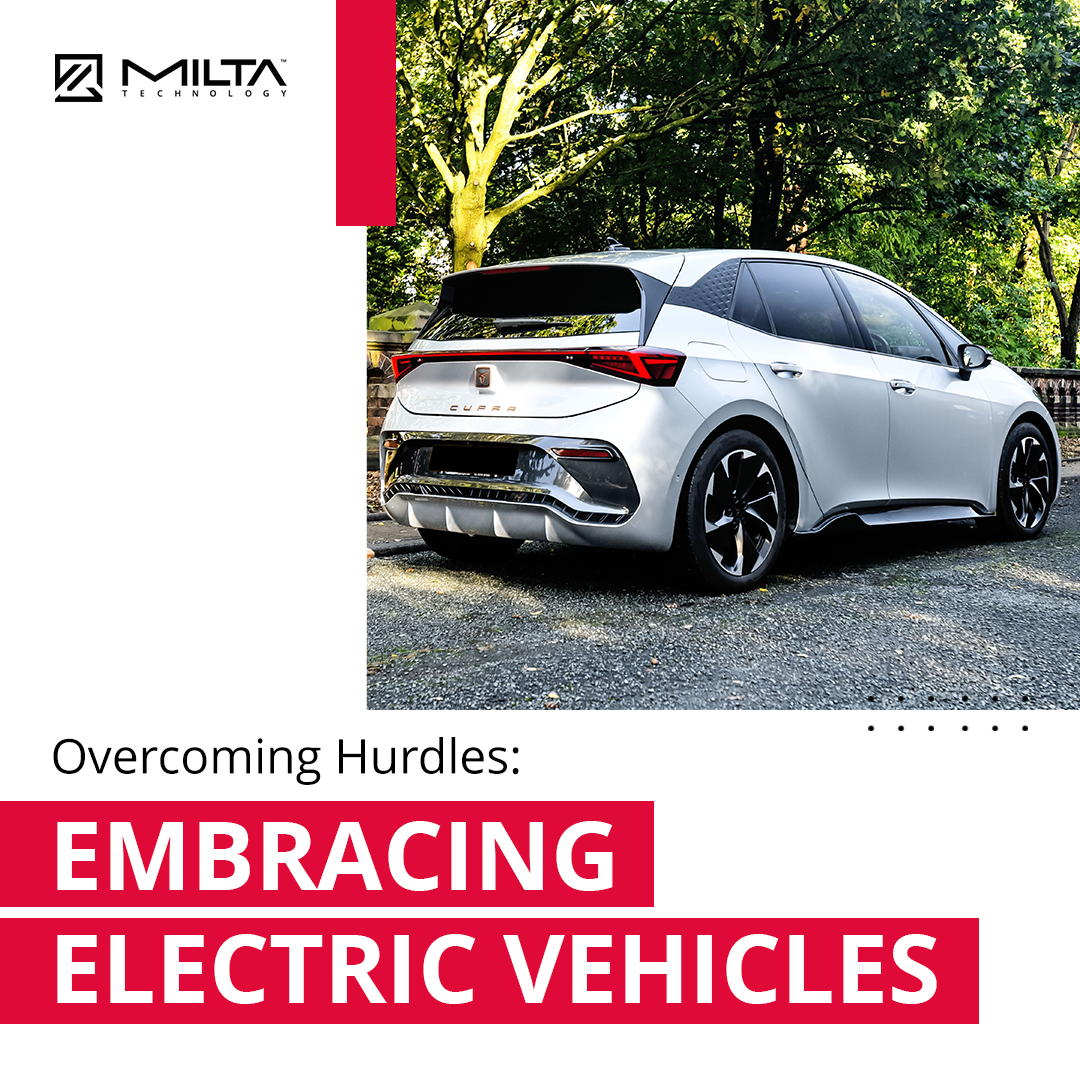 Overcoming Hurdles: Embracing Electric Vehicles
As we near the much-anticipated year 2030, the countdown to the UK government's proposed ban on new petrol and diesel cars intensifies, marking a historic shift towards a greener and more sustainable automotive landscape. With 2035 earmarked as the deadline for new hybrid vehicles, it becomes evident that we are bidding farewell to the age of petrol-driven automobiles, making way for the dawn of electric vehicles (EVs). While a significant number of early adopters have already made the switch to EVs, the transition is not without its share of challenges. In today's discourse, we delve deeper into the hurdles faced by both individuals and society as a whole during this transformative journey.


/


Challenges for Individuals Embracing EVs
/


Unit Price:


Undeniably, one of the most prominent challenges for individuals considering the transition to EVs is the higher upfront cost. Electric vehicles, with their cutting-edge technology and sophisticated lithium-ion batteries, come with a price premium compared to traditional petrol-driven counterparts. The complexity of battery production, the need for scarce raw materials, and the relatively nascent stage of the EV market all contribute to the cost disparity. Furthermore, as government subsidies for EVs diminish over time, consumers find themselves burdened with shouldering a more substantial portion of the cost.
/


Charging Solutions:


While the convenience of "refueling" an EV at home using a home wall charger is alluring, it is not accessible to all. Home charging necessitates having a suitable facility for installing a charger, which might not be feasible for apartment dwellers or those lacking dedicated parking spaces. In such cases, reliance on public charging infrastructure becomes crucial. However, the availability and accessibility of public charging stations vary widely across regions, leading to charging anxiety for potential EV buyers. Moreover, for long-distance travel, the reliance on fast-charging stations introduces a waiting time to recharge, posing challenges for busy travelers.
/


Range:


The fear of "range anxiety" looms large over the minds of potential EV buyers. The concern stems from the apprehension of running out of battery power in remote areas without access to charging stations. Unlike traditional petrol-driven cars, where petrol stations are ubiquitous, the charging infrastructure for EVs is still in the process of expansion and refinement. The limited range of some early EV models adds to the apprehension, making potential buyers cautious about committing to the electric transition.
/


Driving Dynamics:


Electric vehicles present a different driving experience than conventional petrol-powered cars. The instantaneous torque provided by electric motors delivers rapid acceleration, catching some first-time EV drivers by surprise. The familiar gradual acceleration of traditional cars is replaced by the swift responsiveness of EVs. Additionally, the maintenance schedules and gearbox technology for EVs differ from those of petrol cars, and EVs rely more on advanced computer-based systems for updates and settings.
/


Societal Challenges in Embracing EVs
/


Raw Materials and Production:


A key societal challenge lies in the procurement of essential raw materials for EV production. The sourcing of materials like lithium, cobalt, and other rare elements poses significant difficulties, resulting in supply chain complexities and cost escalation. Additionally, the mining and processing of these materials raise environmental concerns and ethical considerations, making sustainable sourcing a pressing issue. The shift towards mass EV production also requires substantial investments from original equipment manufacturers (OEMs) to adapt their production facilities and processes, adding to the challenge.
/


Grid Overload:


As EV adoption grows and millions of EVs hit the roads, concerns arise about the additional strain on the National Grid during peak charging times. The demand for electricity surges as commuters plug in their vehicles after work, potentially leading to grid overload. This necessitates a robust and forward-looking approach to grid management and energy distribution to accommodate the growing EV population seamlessly.
/


Charging Infrastructure:


The development of a comprehensive and reliable charging infrastructure is paramount to the successful adoption of EVs. Although progress has been made, especially in urban areas, the availability of fast-charging stations and comprehensive coverage in rural regions remains an ongoing challenge. Balancing the installation of charging infrastructure with sustainable urban planning and minimizing environmental impact requires careful coordination and investment.
/


In Verdict: Overcoming the Hurdles


At the individual level, the higher cost of EVs emerges as the most significant challenge facing UK consumers. The current cost of living crisis and inflationary pressures further compound consumer reluctance, potentially hindering mass EV adoption. On a societal scale, while charging infrastructure remains a critical consideration, the UK has demonstrated commendable progress in expanding coverage. Therefore, the most formidable challenge lies in securing a stable supply of crucial raw materials and ensuring environmentally responsible EV production.

To navigate the road to an all-electric future successfully, a multi-pronged approach is essential. Policymakers, industry stakeholders, and consumers must collaboratively address these challenges through strategic incentives, sustainable sourcing practices, continued investment in charging infrastructure, and innovative grid management solutions. By overcoming these hurdles collectively, the UK can forge ahead toward a cleaner, greener, and more sustainable future with electric vehicles at its core.